Savings are critical for poor people's resilience, consumption smoothing, risk management and financing of important life goals such as education and starting a business. However, poor people in Sub-Saharan Africa continue to rely predominantly on informal savings and therefore do not benefit from formal financial services and products. Access to formal savings products is growing but many barriers remain and there is a need to build the global evidence base on what works and what doesn't in expanding access and usage of both formal and informal savings mechanisms for the poor.
The Mastercard Foundation's savings portfolio addresses the overarching challenge of financial exclusion of low-income customers, with a focus on formal and informal savings. These approaches evolved from an earlier focus on optimizing savings groups facilitation models, to supporting savings group linkage. Currently, the focus is on testing and proving scalable business models on the supply side.
The Mastercard Foundation Savings Learning Lab is a six-year initiative implemented by Itad, in partnership with the SEEP Network, that supports learning among the Foundation's current savings sector portfolio programmes: Scale2Save, implemented by WSBI and Savings at the Frontier, implemented by OPM.  In addition, Itad also synthesises performance monitoring data and knowledge outputs across the portfolio of projects and facilitates cross-portfolio learning dialogue.
At the sector level, Itad developed and now curates the online Savings Evidence Map. This enables practitioners, researchers and policymakers to find existing evidence, see how the evidence is clustered as well as identify existing gaps. The Learning Lab also hosts webinars, supports the SEEP led Savings Group conferences and facilitates local stakeholder events convened around particular topics of interest of challenge to the sector.
Partners
Savings Learning Lab partner organisations implement savings-focussed financial inclusion programmes across Africa.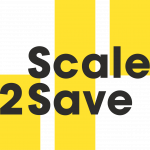 Scale2Save is a programme implemented by WSBI aimed at supporting banks to reach scale and sustainability with low-balance accounts. It tests and applies with partner banks in Africa new business models that focus on people's sensitivity to price and demand of bank services and products.
For more information, and to keep up with their latest news, visit their website and follow them on Twitter.

Savings at the Frontier is a six-and-a-half-year programme managed in partnership between OPM and Mastercard Foundation that seeks to bridge the gap between the supply of formal financial services and informal savings mechanisms (ISMs), so that ISM users have a greater choice and use of financial services that best meet their needs.
For more information, including their latest reports, visit their website or follow them on Twitter.
The SEEP Network provides a structured platform to capture, share and advance knowledge through its practitioner networks and events.  As the learning and dissemination partner within the Savings Learning Lab, SEEP leads activities in three main areas: Global Savings Groups Conference, Peer Learning Groups and with support from the Savings Learning Lab, SEEP has established the Mango Tree, the global resource on Savings Groups.
Follow them on Twitter.
Resources
Check out SLL's resources below and keep an eye on this page for more to come.
Partner highlights
Latest products
Savings Groups and Social Protection: Graduation from Safety Nets
Mentoring and Coaching: Supporting Graduation from Social Safety Nets through Savings Groups
Savings Groups in Graduation Programs: A Pathway to Inclusive Market
Webinars
Latest blogs
Contact James Robinson (james.robinson@itad.com) if you would like to discuss this project.