Localised monitoring, evaluation and learning is undertaken by the populations in which programmes are delivered.  It is imperative to promote a culture of decision-making that is based on locally-generated evidence and responds to the needs of affected populations. Without this, there is a risk of analysis and recommendations not fully taking in to account context and resources being used ineffectively.  In today's context of complex and interlinked global crises and geopolitical shifts, it has never been more important to seek out locally-adaptive solutions.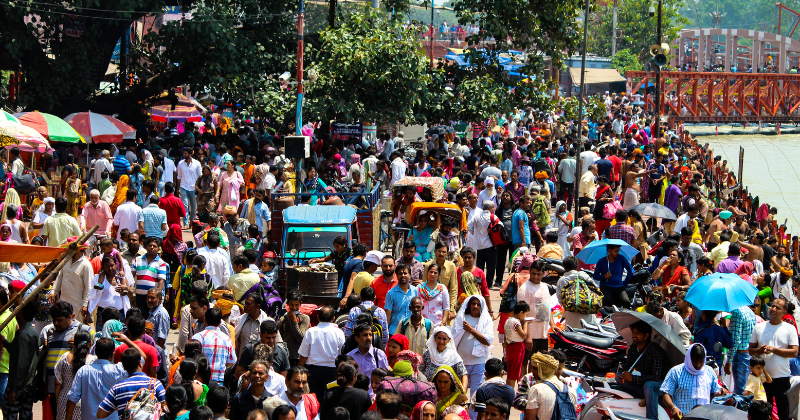 Influencing localisation through equitable partnerships
Fostering equitable and localised modes of working is hugely important to Itad for these reasons. We are a values-driven organisation and many of our values directly speak to the localising MEL agenda, for example our commitments to 'diversity and inclusion', technical excellence', and 'learning'. Localisation of MEL is important for the quality of our work, where we get this right, improving our evaluation and learning work and process.
As practitioners, our main way of influencing the localisation of MEL is through the teams that we convene to conduct our project work; the composition and leadership of our teams, who we partner with in our work and how we partner with them. For this reason, we have made Equitable Partnerships a key component of our organisational strategy. We recognise that we are a small player in the overall MEL ecosystem but that we can contribute.
I'm excited to be working with a core team to push this work forward in the next few years and hopeful for what we can achieve as an organisation. We recognise that we have a lot to learn and many things that we can improve but that to do this we need to be intentional. Being Itad, we plan to measure ourselves against our progress, including by asking our partners how we're doing.
What are the practical difficulties in taking this forward?
To play our role in helping to localise MEL, we must overcome two types of blockages: those external to Itad where there are constraints built into opportunities we are responding to. Also, our own internal processes and thinking that have been institutionalised unconsciously over time.
Externally, for example;
Many MEL opportunities shared by potential clients can make it difficult to meaningfully engage our local partners. For example, if we are invited to evaluate a global programme, the evaluation commissioner may already have allocated a small set number days dedicated to country case studies, meaning our hands are tied in the size and type of role for consultants. In addition, role profiles shared for key positions such as team leaders are also often written in a way that make it difficult to bring in new people to leadership positions as they ask for previous experience of doing the same thing.
Many project Terms of Reference or budgets don't include provision to bring in local voices or recognise the time needed to do this in a meaningful way.
Internally, for example:
Developing high quality partnerships is hard; it takes time and resources to build, strengthen and deepen relationships to reach their potential and it can be difficult to do this outside of project work.
Without upfront partnership discussions we can fall back into habits that don't support the localisation of MEL or recognise pre-existing power dynamics. We recognise that that staff don't always know how to take forward good practice in this area and where we need to make trade-offs against the ways we've worked in the past, for example through contract types and roles within contracts.
How are we responding to these challenges?
We have some great examples within Itad of partnerships that promote the localisation of MEL, however this is not the case across our whole portfolio and something we plan to systematise going forward.
In some of these partnerships we have been able to discuss how best to make the partnership equitable. For example, with funding from the Bill and Melinda Gates Foundation we worked with The International Center for Evaluation and Development (ICED) on a retrospective policy evaluation to understand when, how, and why some policy reforms are successfully implemented. In this partnership we were intentional about implementing a number of principles including Southern leadership and two-way capacity building, that was beneficial to both organisations and enabled us to collaborate better. We are also starting to see new roles for Itad, including as a consortium member to lead organisations in the Global South. For instance, through our our Mastercard-funded Impact Partner Organizations work, a local partner leads the evaluation and Itad has a supporting or co-lead role adding value in the work we take up through discussions with our leads.
We have a commitment to continue to expand our networks and will monitor our contracts where key leadership positions are localised in the evaluation context. I feel very privileged that in my role I get to work with amazing colleagues globally and I learn so much in my job!
What next?
We remain focussed on expanding and deepening our partnerships in an equitable way. We know we haven't been and won't be perfect when doing this but we are committed to learning and improving. We will assess and reassess where power is held within our partnerships so that we can be intentional about this. Itad's role will evolve in that time too and I am excited for our journey.
I'm really looking forward to hearing from my colleagues at our upcoming panel about their own experiences of localising MEL from the perspective of different organisations.  Please join us for the discussion, I'd love to hear your thoughts on  whether there is anything we've missed and could be doing better.