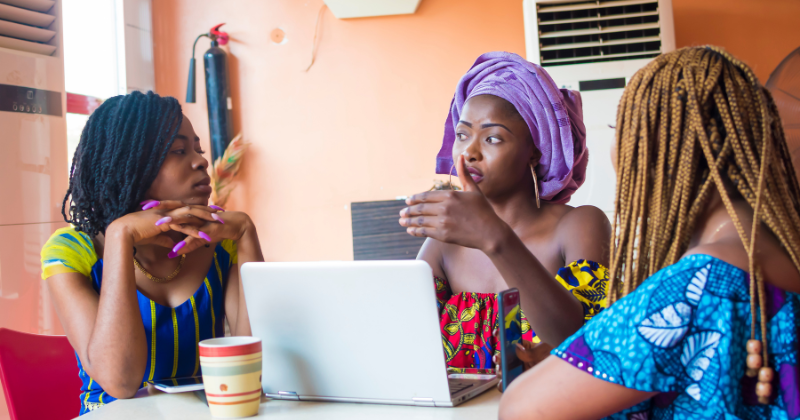 To better respond to the complexity, scale and urgency of today's global challenges, philanthropic organisations are increasingly embracing a systems perspective in their work. Fondation Botnar is innovating in this space by developing a pioneering learning and evaluation system that is rooted in a relational wellbeing approach. We are crowdsourcing feedback on our approach, including at the upcoming Itad-hosted event 'Exploring new technical innovations in MEL for systemic change', and would love to hear what you think.
Championing digital technology for better lives
Fondation Botnar has the vision of a world where young people thrive. The changes we want to contribute to are improvements in the health and wellbeing of young people living in cities around the world. To that end, we advocate for the inclusion of youth voices and the equitable use of AI and digital technology, invest in companies and support innovative programmes and academic research, and bring together actors from across sectors to create dialogue and partnerships.
Adopting a relational approach
This improvement in young people's wellbeing of course depends on much more than us funding the right organisations to do their work – adopting a systems lens, we see what we do as a contribution to a global shift towards key actors becoming more aware of and responsive to young people's needs. Wellbeing depends on lots of different factors. This is why we are adopting what we call a relational approach to wellbeing. This means that we are partnering with others rather than merely working through others – particularly with organisations whose purpose is aligned with ours and whose expertise and work is close to young people (and ideally increasingly with organisations led by young people). This in turn means that the difference we see in young people's wellbeing, even if we can trace it back to activities we funded, is at least as much our partners' as it is ours.
Challenges and opportunities
The intricacy of the aim to improve young people's wellbeing also means that we cannot define universal objectives and measurable targets in advance as there are multiple ways improved wellbeing can look (and it might look different to a young person in Vietnam than it does to one in Tanzania). And the pathways towards these improvements vary.
Also, we don't know how long it takes to get there. Indeed, we don't think there is a 'there' – something like an 'end goal' – really, as the wellbeing of young people is a response to what is going on around young people at any moment. And what is going on around young people is not static. Again, a reason to adopt a relational approach to wellbeing – we are not directly changing individual young people's lives, but we try to bring awareness of young people's needs to the people who shape the structural conditions that shape young people's wellbeing (and yes, of course that includes young people themselves). This is what we mean by using a systemic lens to improving young people's wellbeing.
At the same time, there are agreed on metrics from academia that allow us to measure the wellbeing of young people. So one element of our planned strategic learning and evaluation framework is to select some areas in which we work and measure changes in young people's wellbeing over time, ideally using metrics selected together with local organisations and authorities so they will also be able to use the data in their decision-making.
The second element of our planned framework is a database with evidence created by young people, our partners, and through studies and evaluations we commission. The database would allow us to collect different types of evidence, including stories from young people sharing their own lived experience. The evidence will be sliced, visualised, and presented in different ways that allow for different groups of people (including young people, our partners, our team and Board) to come together and make sense of it – essentially jointly answering the question of how we are successful and what we can adapt in our work to improve. In contrast to the first element, the evidence in the database would not only be concerned directly with young people's wellbeing (although that would obviously also feed into the database), but also with how conditions change that determine young people's wellbeing (for example, access to health care) – or even how actors change that can influence these conditions (for example, local governments of cities we work in).
The third element would be about increasing the exposure of our team and Board to the contexts where the difference we make is most clearly felt. One of our partners calls this 'moving from about-ness to with-ness' – we want not only to talk about the change but also be with the change and sense it ourselves. In a way, we 're-entangle' the – generally abstract – evidence with the embodied reality of the context.
This is all underpinned by a set of learning and feedback loops that include my colleagues, our partners, and young people.
Learning from others
We are very early on in this thinking, and much will probably change while we turn these ideas into practical processes. But in the meantime, we are keen to learn from others on similar journeys. Please tell me what you think. Contact me at mjenal@fondationbotnar.org and join the 'Exploring new technical innovations in MEL for systemic change' event on 29 March where we'll discuss this approach and other tech innovations with colleagues from CASM Technology, Itad, Laterite and Luminate.
Marcus Jenal is Strategic Learning & Evaluation Lead at Fondation Botnar. Itad is supporting Fondation Botnar in their work to develop this innovative learning framework.