"The right to accessing quality education is viewed by the world as a human right. In the education sector, we are all striving for the same goal: ''to assure every child a quality education that respects and promotes his or her rights to dignity and optimum development' 1 .
It's a dynamic field to work in, as there are many different spheres of thinking, as to how to reach this goal in the developing world.  Education includes not only a discussion on ensuring access, but also providing quality and equitable education to all learners.
The Itad education theme is focused on creating evidence on what works well for delivering access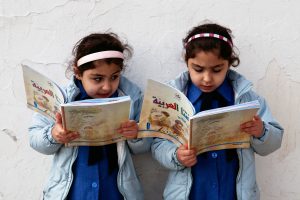 to quality education and ultimately, improving learning outcomes for the most vulnerable populations. I am especially passionate about demonstrating how education's intrinsic importance is not solely economic development, but also the potential to encourage meaningful engagement in political life by facilitating public discussion of social needs and informed individual and collective decisions. Itad's work on projects like our evaluation of Dubai Cares' Girls' Education portfolio does just that; supporting organizations to advocate for girls' education on the global stage."
Abrehet Gebremedhin, Consultant
"On the International Day of Education, I think it is important to reflect on the role of education, and its importance in promoting equity and empowerment in development. Education is for all of society; the conservative, in that it allows us to preserve tradition and pass on knowledge, and the progressive, in that it allows us to move beyond the circumstances of our birth. At its best, education should be a tool for the liberation. To quote Brazilian educationalist Paolo Freire: "There's no such thing as neutral education. Education either functions as an instrument to bring about conformity or freedom". As evaluators we should look critically at what is done in education, and constantly question whether it is leading to more liberation or more oppression in the world, and seek to redress the balance."
Fergal Turner, Consultant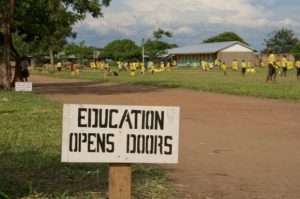 "The International Day of Education should be a day for everyone to celebrate because everything we are is thanks to the education we have received, one way or another. As such, providing people with quality education  is the most effective and sustainable way to improve their life. For these reasons, working in the field of education is highly rewarding for anyone passionate about international development and who really wants to make an impact on people's lives. Working as evaluators in the field of education we have the opportunity to improve interventions that really change lives; a change that will be sustainable and transferable to others. This is why we in the education theme at Itad is so committed!"
Ignacio Torrano, Consultant
Check out our work on Education and stay up to date with our work by signing up to our newsletter.
Tweet using #EducationDay
Images:
Government primary school in Amman, Jordan — Young girls reading © Credit: UNESCO
Uganda, Education Opens Doors © Credit: Mattlucht