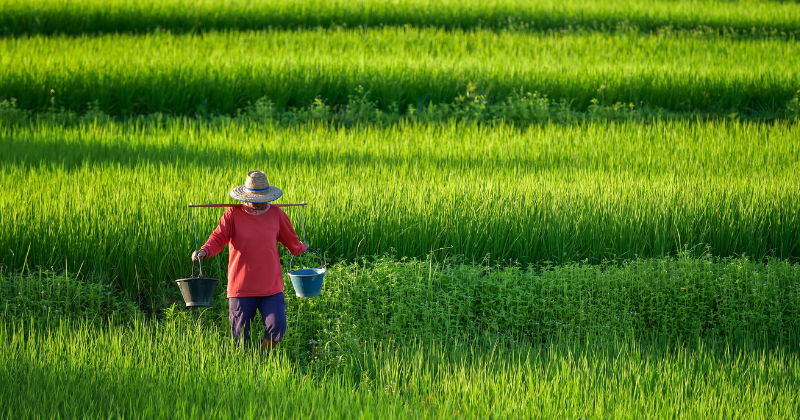 International development's decolonisation and localisation agenda is familiar to many – with multiple forums, champions and organisations leading the charge in this crucial transformation. Far less attention has been paid to the implications and importance of localisation in how we monitor, evaluate, and learn from international development work. However, how evidence on international development programs and policy is generated, collected, and analyzed and by whom are foundational questions.
For decades, the norm in the evaluation sector has been 'parachuting in and out' of particular contexts to conduct research and surveys, often taking the findings back with them. But we know that when local actors, embedded in the context, lead evidence generation and analysis, more accurate, nuanced, and culturally grounded insights are produced. Robust local MEL practitioners and capacities also go a long way in developing local evidence ecosystems and institutionalising evidence-informed policy.
Identifying core competencies needed to advance the localisation agenda
Recognising the importance of the MEL localisation agenda, we convened a panel event to explore best practices and challenges. The panellists work across thinktanks, philanthropies, and global consultancy practices to lead and commission evaluations, as well as develop infrastructure and partnerships to promote localisation in evidence generation and MEL. It was a rich discussion that explored many themes and challenging questions.
One question that stood out for us was: Given the importance of the localisation agenda for MEL, where does this agenda leave global evaluation practices and organisations like Itad? What is our place moving forward?
Ultimately, this question was best answered by David Sarfo Ameyaw, President of the International Centre for Evaluation and Development, who noted that "a piano requires both the white and black keys to play a tune – but the problem has been for too long we've only used one and not the other". Essentially, David's vision (and one shared by other panellists) is that organisations and evaluators in the Global North can play an important role in MEL of international development, but it needs to look different than it has to date with local evaluators playing a much larger role.
To play a more harmonious tune, evaluators from the Global North need to grow three core competencies:
1. Learning to working equitably

Working relationships between evaluators in different locations need to be on equal footing. This means ensuring equitable roles for everything from decision-making and evaluation oversight, to analyzing and sharing findings. Transparency and open communication are critical tools for enabling these partnerships. We think Chatham House's concept on 'glocal' approaches to research and policymaking is a great example of how this can take shape. At Itad we've recently developed partnership principles that detail what we need to do, and how we need to behave, to support more equitable relationships with our partners in the Global South.
2. Learning to take the back seat

Localising and decolonising MEL practice and outputs means those historically with more privilege and power must give it up. In much of evaluation practice, when local evaluators and perspectives are included they play minor roles in stages like data analysis or validation; but the localisation agenda requires role reversal of typical MEL practice. Evaluators not embedded in the local context need to be prepared to play smaller roles in leading and conducting evaluations for international development programmes and policy, using their strengths in generating resources, comparative analysis, facilitating international learning exchange, and managing relationships with donors in the Global North.
3. Getting comfortable feeling uncomfortable

Shifting power, resources, and practices across a system is long-term, messy work. Asking deep questions about our role, purpose, and relevance in evaluation practice isn't easy. The learning curve for better, more equitable practice will include stops along the way at 'Being Very Wrong', 'Not Getting It', and 'Assuming Incorrectly'. These stops can be difficult, especially when you think you're doing it right. But starting this journey with a clear mindset that you will be wrong and uncomfortable at times is essential to managing expectations and egos in a journey towards sharing and shifting power. We like this podcast on 'Leaning Into discomfort when talking about race' with leaders, from the National Museum of African American History and Culture as way to explore this topic.
Like any new skill, these competencies need to be learned, practiced, nurtured and developed over time. A commitment to action is key. That's where we are at Itad. We've committed to the localisation agenda and are taking steps to change our practices – we want to play a more harmonious tune, and find our new role alongside our partners in the Global South. We know it won't always be easy. But promoting a culture of decision-making that is based on locally-generated evidence and responds to local needs is core to our mission of delivering the evidence and insights needed for a more equitable and sustainable world.
Related resources