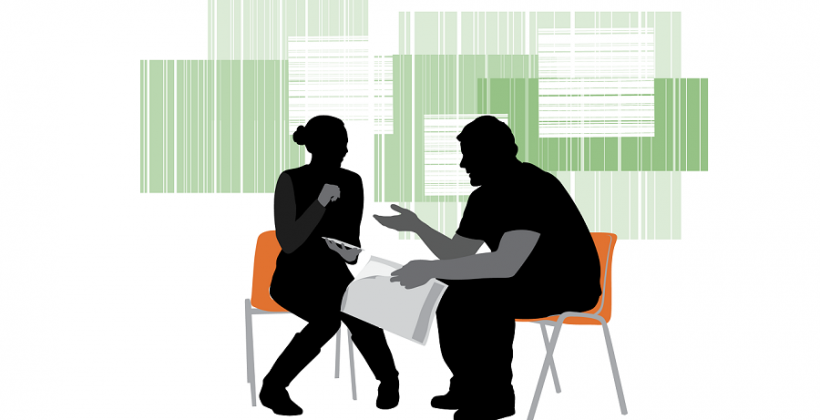 We know very little about how poor reproductive health intersects with other vulnerabilities such as poverty, disability, and adolescence. We also lack information about how best to collect this information, what collecting this information might entail and how it has been used to inform decisions. Not having high quality, accurate, and meaningful data is a huge gap that can lead to the inaccurate conclusions and uninformed programme decision-making, which, in turn, has implications for the health and wellbeing of vulnerable groups.
The FCDO's Women's Integrated Sexual Health (WISH) programme is actively trying to fill this knowledge and programming gap by actively focusing on poverty and disability in relation to SRHR. To better understand the SRHR needs of people with low incomes and living with disability, the WISH Implementing Partners (IPs) recently integrated measures of the poverty and disability status of the people into to routine data collection and client exit interviews (CEIs). The CEIs take place annually and provide key details about the types of people who use the services provided by the programme. The measures used are established and include the Multidimensional Poverty Index (MPI) and the Poverty Probability Index (PPI) for measuring poverty, and the Washington Group Questions for measuring disability.
To better understand how these new measures were being integrated, we carried out research on data collectors' experiences of collecting poverty and disability data to strengthen the data collection and improve the quality of data collected that will ultimately inform services for people living in poverty and with disability.
Measuring poverty and disability
The WISH programme drew on a wealth of existing experience in measuring poverty and disability. Existing measurement tools have been shown to provide valuable insights for the design and implementation of programmes, yet there are a number of difficulties in measuring poverty status. One issue associated with collecting data on poverty through such self-reporting surveys is the stigma around poverty, which increases the risk that respondents give answers which lead to misclassification.
Misreporting and other biases in poverty data collection can result in the inaccurate allocation of poverty status to a household or area, leading to sub-optimal decisions and policies.
Similar challenges are likely to exist in the collection of data on other sensitive topics, such as disability. Such issues may be exacerbated within the context of a CEI, as the participant may already feel vulnerable or sensitive as a result of the services they received. Within the CEI setting, respondents may also associate the questions around poverty and disability with their right to access such services.
Lessons from Cameroon and Tanzania
Our study consisted of a series of focus group discussions with data collectors who conducted CEIs in Cameroon and Tanzania. We found:
Confidence matters: The quality of training was vital to the success of the data collection. Data collectors felt they became experts on SRHR topics and, through dedicated sessions on poverty and disability, their perception of vulnerable clients improved. This perceived knowledge enabled data collectors to approach potentially sensitive topics confidently.
Context matters: Local contexts meant that data collectors and clients in some places found the poverty questions to be overly sensitive and perceived that these questions triggered suspicion and fear among some clients. In other contexts, data collectors and clients felt that the questions were not sensitive at all and did not warrant the lengthy introductions.
Clarity matters: Data collectors commonly found that the disability questions were challenging to ask and regularly required adjustment or additional explanation to aid clients' understanding. Clients often found the questions to be ambiguous or confusing leading to increased risk of misclassification or non-response.
Prior to this study, little was known about administering the poverty and disability measures in the context of SRHR programming.
Improving the data collection process
Our hope is that the insights provided by this study will be used to enhance the quality of poverty and disability data generated through the WISH Implementing Partners' CEIs.
It is critical that future rounds of CEIs take on board these insights to improve the training of data collectors and the data collection process to ensure high-quality data collection and contribute to improved access to services.
These findings and recommendations may also be useful to implementers of other programmes who wish to include poverty and disability measures in their own surveys.
Read our full set of findings and recommendations in the report.