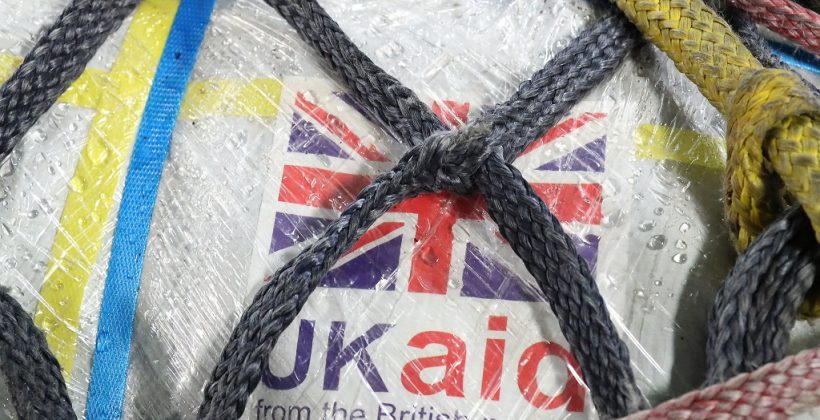 Almost five years ago, the 2015 UK aid strategy signalled greater development spending in the national interest – 'to meet our promises to the world's poor and also put international development at the heart of our national security and foreign policy'.1 This will likely evolve further under the new FCDO (Foreign, Commonwealth and Development Office). During this same five year period, DFID (Department for International Development) has shown itself to be an effective government department. The expertise and passion that its staff bring to working with national governments, civil society and the international community, and its commitment to transparency and evidence-informed programming and policy, have been major contributors to its effectiveness.
The proposed new FCDO throws down a pressing challenge to combine the two departments: to take the best of DFID (its staff, its transparency, its effectiveness, its use of evidence) and merge them with the FCO (Foreign and Commonwealth Office), a department that has a mandate to work in the UK's interest abroad. Only time will tell whether this will work.
But what does 'development spending in the national interest' actually mean?
Insights and lessons from our work
We have some insights from our work with several UK government departments over the years. We've seen how MEL (monitoring, evaluation and learning) can enhance scrutiny of how UK taxpayer money is spent, provide evidence to strengthen policy decisions, and help departments join up strategic thinking and deliver towards a shared vision.
We've seen firsthand the role that evidence can play (if done in the right way) to translate more grandiose ambitions into something that can make a tangible difference – both for the poorest and for the UK.
Lesson 1. It is important to be specific in identifying how policy and programming can support both national security and ODA objectives. Evidence shows that sometimes there are 'win-wins' but not always.
Our work on the CSSF (Conflict, Stability and Security Fund) across Eastern Africa, Middle East, North Africa and South Asia has helped the fund to measure the effect of a cross-government approach to tackling conflict and instability overseas. Our innovative political access and influence (PAI) measurement toolkit helps to better tell an evidence-based story of how CSSF programmes complement and use the relationships the UK government holds with other governments, donors and security forces to respond to crises and opportunities as they emerge and to leverage strategic effect. A number of PAI case studies from across the different regions have demonstrated the mutually reinforcing nature of programme and political diplomacy work, and how this can combine in an integrated way to deliver change, whether it be in tackling serious and organised crime or strengthening the capacity of local security institutions.
We are also working with CSSF teams to better understand and measure success in applying the Fusion Doctrine, a collective approach to UK national security that aims to use security, economic and influence capabilities to maximum effect to protect, promote and project UK goals. As a relatively new concept, there has so far been little analysis to date of its effectiveness and applicability in practice. We are helping to develop and pilot a framework that enables CSSF and UK Embassy teams to identify how Fusion should be applied within a particular country/policy context. This recognises that Fusion relates not only to intra-government collaboration but also considers national partners, other donors and the private sector, and then tracks and measures whether fusion is taking place and the value that it adds to support UK Government strategic objectives.
Lesson 2. Integrated government delivery, particularly on the ground, requires approaches that bring together different departmental perspectives on strategy and delivery around a common language and purpose.
Our work with the DHSC (Department of Health and Social Care) on the Fleming Fund has helped teams to think and deliver development impact in a more integrated way. Through a series of workshops over several years, initially with DHSC stakeholders, and then with DFID and latterly with DEFRA, we've supported the framing of the government's emerging global health security portfolio. Led by DHSC staff and facilitated by Itad, teams have defined the scope of 'global health security', identified categories of investments, their coherence and anticipated change pathways towards shared impact. The development of tools to support internal learning and the creation of tailored theories of change has contributed to a cross-governmental discourse based on a shared language and framework and shared impact goals.
Similarly, we have supported CSSF teams to lead the development of 'whole-of-government theories of change', which articulate a vision and strategy for how CSSF programme funds can be used alongside diplomatic and military efforts to deliver on UK objectives such as strengthening security and stability.
We have found that bringing together different parts of government to understand the context, how change happens in that context, and how the government can support that change helps maximise the value of UK resources.
Lesson 3. External support to strengthen evidence-based arguments that support policy decisions requires a strong focus on collaboration and real-world examples.
Our work with BEIS (the Department for Business, Energy and Industrial Strategy) on the GCRF (Global Challenges Research Fund) evaluation has highlighted the importance of investing in process and collaboration: working with BEIS civil servants to adapt and apply lessons from international development (including DFID) to the UK research ecosystem and shifting policy agendas – there is no simple transfer across.
The evaluation is just starting to gather evidence on the fund's dual aims of helping solve the challenges faced by developing countries while also improving the UK's ability to deliver cutting-edge research: to build research capability in both the UK and developing countries and deliver excellent research with development impact. While the UK has a strong track record of research excellence (e.g. the Research Excellence Framework), aid funding adds a new dimension. While the non-DFID departments have tended to focus on compliance (against the OECD-DAC definition), this implies a minimum standard rather than the ambition of 'aid excellence'.
Aid is not just a different funding source, but requires using evidence to grapple with real-world issues, such as how to work equitably with partners to support research fairness or address gender and social inclusion to deliver impact.
We have learnt that external support to strengthen evidence-informed policy decisions in these areas is not about bringing evidence of the answer, but rather, strengthening collaboration and co-learning. It matters less whether we are internal staff or external suppliers, and more how we engage.
It is often the process by which we bring evidence and expertise that helps (or hinders) our government counterparts to truly learn and improve.
Looking to the future
These are uncertain times, and it remains to be seen what the FCDO will look like. But one thing is certain – the decades of learning and partnerships built by DFID must continue to have an impact on policy and programming and support the many people around the world who benefit from them. In our view, the legacy of DFID must be that its commitment to transparency, accountability and evidence-informed decision-making are core to how the FCDO functions. The partners, processes and passion of DFID, and the influence it already has in the UK national interest, should not be underestimated.
Image: UK aid for those affected by Hurricane Irma. Credit: DFID (Flickr)