Why Migration and Forced displacement as a thematic area at Itad?
Forced displacement and migration, with root causes in complex issues including conflict, climate change, and extreme poverty, are going to be a defining feature of the twenty-first century. Both the scale and nature of displacement and migration have changed in recent years, with the former becoming more protracted and with multiple waves over time.
Displacement is also increasingly manifesting within urban and host community settings, as opposed to traditional camp settings. Cyclical disasters – particularly those which are climate-change driven – are increasing in frequency and scale, and old-standing conflicts are re-emerging with new dimensions.
As a consequence of these changes, there has been a significant shift from humanitarian assistance towards a development approach, given the protracted nature of crises around the globe.
Against this background, evidence supporting what works best, how and why is in supporting refugees in protracted humanitarian crises and non-emergency situations, as well as migrants, is key.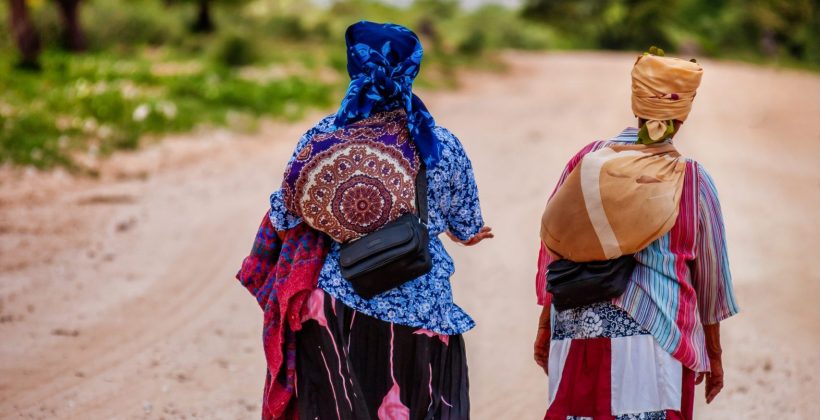 Who works on this theme?
I have been leading this theme, working closely with colleagues from across the company. We are a cross-company team, even though most of our projects sit in the Fragile and Conflict Affected States practice, wealso have projects in our Human Development practice, which include aspects of education and health of displaced populations.
How would you categorise what you offer?
As assistance to displaced populations and migrants moves towards a more development model, Itad is well placed to face the challenges that arise from the shifts in this sector.
We offer a broad approach to these complex issues, focused not only on filling knowledge gaps but providing holistic frameworks to look at the effectiveness of interventions across a range of fields.
This approach provides a 'migration lens' which can be used to look at programming in health, resilience and livelihoods, human trafficking, education, policy, and systems change, humanitarian management, and legal and social protection.
What are you working on right now?
Our work in migration and displacement is rapidly growing, having led various evaluations and research projects with different organisations, including UNHCR, IOM, the Covid-19 Global Evaluation Coalition and UNRWA.
Our evaluations in these areas have a global and regional focus, helping our clients to understand the impact, relevance, and effectiveness of their work in supporting refugees in protracted crises, including in countries such as Somalia, Ethiopia, and Afghanistan, as well as in non-crisis contexts, such as Costa Rica, the UK, and the Philippines.
What has been a recent highlight of your work?
We have been working on the flagship impact evaluation of the EU-IOM Joint Initiative in the Horn of Africa to measure the impact of reintegration assistance for returnees in the Horn of Africa. This is a methodologically complex evaluation, using quantitative modelling, Natural Experiment, and qualitative methods.
Since last year, we have been leading the Joint Evaluation of the protection of the rights of refugees during the COVID-19 pandemic, an evaluation commissioned by the Covid-19 Global Evaluation Coalition to better understand the impact of the pandemic on the protection of fundamental rights of refugees. Our emerging findings were presented at the High-Level Officials Meeting in December 2021 – follow this link to watch the recording of the session.
What are you looking forward to in the new year in this area of work?
I'm looking forward to being able to share our findings of some of the evaluations we have been working on recently and to see the impact of our work. I am also excited about expanding our portfolio in this area and supporting organisations across the sector.
To discuss anything from this article further, get in touch with Elisa Sandri: elisa.sandri@itad.com