The report is designed to support programming decisions and build an evidence base for selected IRiS programme interventions. It also pinpoints evidence gaps to inform further research and learning activities benefiting IRiS beneficiaries and stakeholders and promotes collaboration with similar programs in Somalia and East Africa.
We also presented key findings and actionable recommendations from the Evidence Review Exercise at the IRiS Pause and Reflect workshop in Nairobi in August 2023 to guide Year 2 work planning.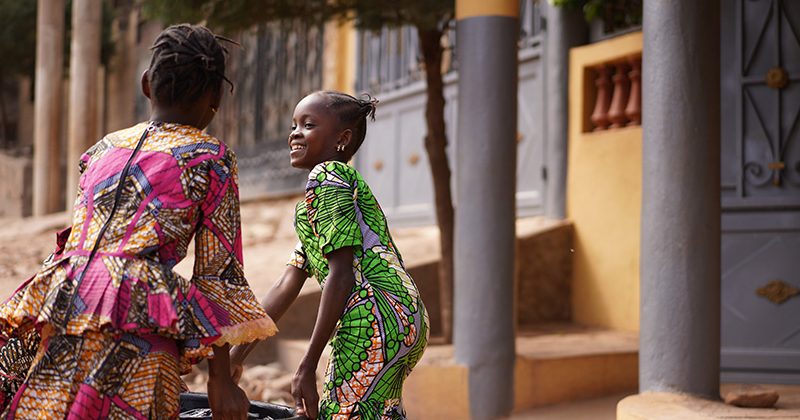 About the Inclusive Resilience in Somalia Programme
IRiS is a five-year program funded by USAID and the UK Government's Foreign, Commonwealth, and Development Office (FCDO). It is executed by a consortium led by DT Global, in collaboration with Mercy Corps, Save the Children, Somali Agriculture Technical Group (SATG), and Itad.
Its goal is to spur economic development for marginalized groups in targeted areas of Somalia by bolstering individual, household, business, community, and system-wide resilience through rural and urban livelihood diversification and by promoting inclusive economic market systems.
About this report
IRiS's activities are crafted to attain six program results (PRs), which the IRiS Consortium deems essential for robust resilience. This Evidence Review Report presents evidence from analogous projects and interventions, and other pertinent sources, assisting IRiS in the design and deployment of programme interventions to meet its six PRs and two objectives, specifically:
To strengthen and diversify rural and urban livelihoods for marginalized groups.
To bolster the economic agency of marginalized groups.
In total, 139 materials were amassed for the Evidence Review from IRiS staff, implementing partners (IPs), other programs in Somalia and East Africa, and independent research. 87 documents provide evidence from Somalia, while 52 originated from other nations in the region.
Out of the 139 documents and materials gathered, only 42 satisfied the criteria for inclusion in this Review. To qualify for the Review, documents had to present evidence relevant to IRiS interventions, date from 2015 onward, and concentrate on programs in Somalia or East Africa.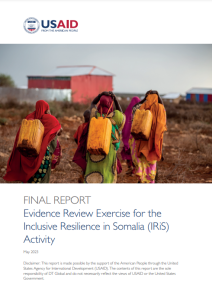 The Evidence Review Team at Itad wishes to express gratitude to IRiS partners for supplying documents and data for the evidence review. Acknowledgments also go to other USAID and UK Government Foreign, Commonwealth, and Development Office (FCDO) Implementing Partners (IPs) active in Somalia and the broader East Africa region. We would also like to give a special mention to the Monitoring, Evaluation, and Learning (MEL) Director of the IRiS programme for his support during the evidence review exercise and for facilitating the various stakeholder presentations and ensuring the quality of this report.
The Evidence Review Team comprises Itad staff including: Jason Wares, Tim Ruffer, Viktoria Beran, and Alexandra Cervini Mull.