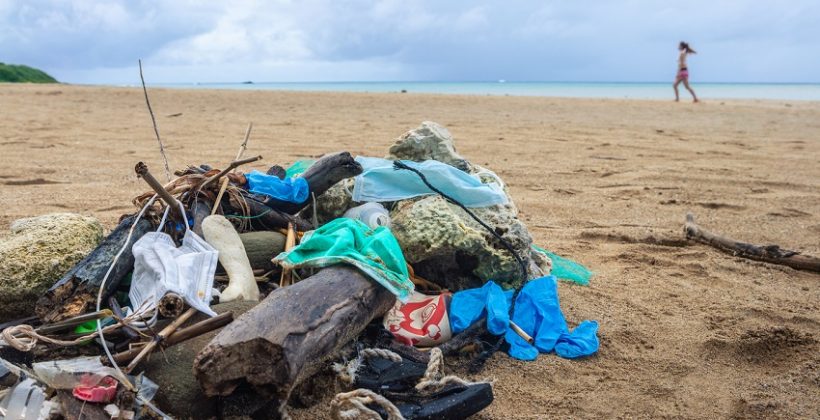 We are aware of the detrimental impact marine litter has on life in the ocean. It chokes wildlife above and below the waterline and negatively affects the functioning of marine ecosystems and biodiversity. However, the harm also extends to life on land, affecting our health and the livelihoods of communities working in the fishing industry, aquaculture and tourism.
The recent surge in single-use PPE since the outbreak of COVID-19 will inevitably affect the amount of litter ending up in the ocean and highlights that now, more than ever, we need to re-think a way forward with a view to implementing sustainable solutions.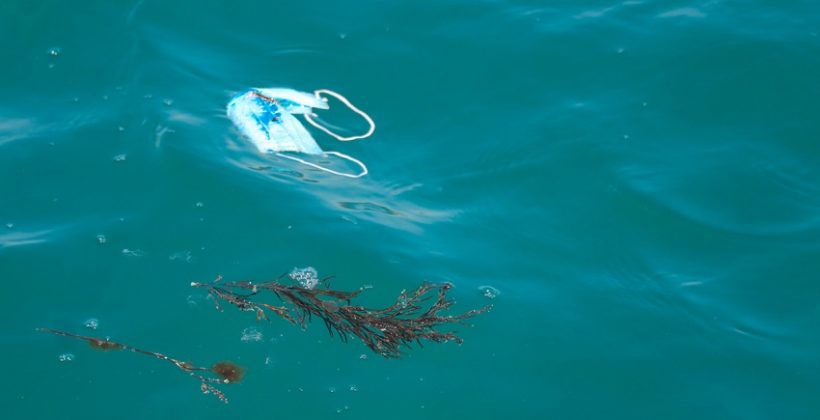 Reacting to the vast quantities of litter found in our oceans today, the Commonwealth Litter Programme (CLiP) is supporting developing countries to take action, addressing the environmental and socio-economic problems caused by ocean plastics and other pollutants. Itad has recently delivered monitoring support and a value for money (VFM) analysis to understand how these efforts can be strengthened.
Combining our monitoring, evaluation and learning (MEL) activities with the science behind sustainable marine litter solutions has provided a valuable impact story that can inform future efforts.
The role of science in tackling marine litter
Science has a key role in helping people understand the marine litter problem and develop sustainable solutions. CLiP uses science to help selected Commonwealth countries understand the scale of their marine litter problem through marine monitoring science. This then informs the development and adoption of national Marine Litter Action Plans, with a view to implementation.
In our interview, Pete explains: "If you don't know the scale of the problem if you don't know the impact it is having, then how can you develop sustainable solutions that will tackle the problem?
"At its core, science is about repeatable measuring and peer-reviewed measuring. If explained properly, it provides a powerful, independent tool to help stakeholders with different agendas to come to a consensus. It can be a trusted basis for dialogue, which is critical to resolving the problem."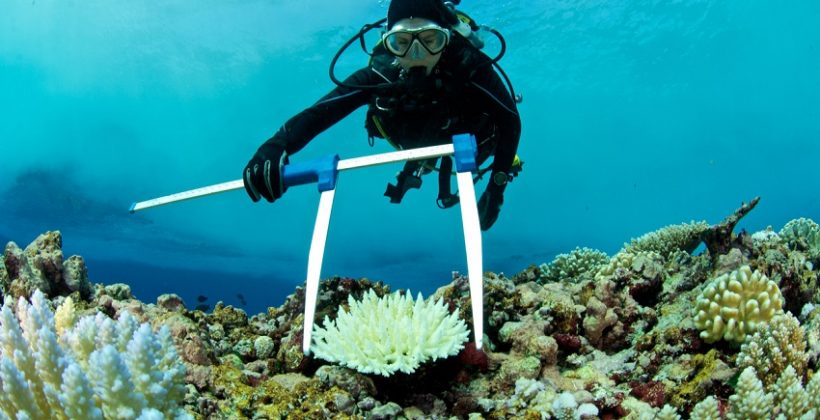 For example, as found in Itad's analysis, in Belize CLiP played a key role in facilitating understanding and agreement between multiple stakeholder groups to support legislation on single-use plastics and develop the National Action Plan. The scientific evidence was key in building consensus, bringing the private sector on board, and informing collaborative decision-making.
Building consensus is key, as Pete notes: "In a post-truth world with lots of conflicting narratives, science plays an important role in checking these narratives and providing evidence-based answers. How we build these messages so they reflect the science and engage people is critical."
MEL is a bridge to building these messages. As Pete emphasises: "Science needs to get better at showing the benefits it can bring to day-to-day life. MEL offers a framework to do this in."
Science and MEL hold many similarities: both build up the evidence base to help shape the story and inform decision-making. When brought together, we were able to tell the story of where science fits within broader development efforts to reduce marine litter and gather important learning on how to harness the power of science to the greatest effect.
Bridging science and MEL
Itad provided monitoring support and looked at the effectiveness and cost-effectiveness of CLiP through VfM analysis. The aim was to strengthen the project's story towards change and understand the value it is generating.
Pete explains how Itad has supported their work: "Working with Itad on our monitoring systems has helped us to bridge science and evaluation work to better tell our impact story. There is a gap between the science world and the overseas development assistance-focussed MEL world, and developing a structured way to bridge this gap could help more scientists better demonstrate the value of their work."
Through reviewing CLiP's monitoring, we were able to explore the science-policy interface and think through how the project could best capture the many pathways in which evidence was making its way to the ears of key decision-makers and influencing them.
The end-of-year VfM analysis was also critical in understanding where CLiP was generating value and drawing out learning.
Pete elaborates: "Itad's value for money analysis was useful in showing the change CLiP was creating and what we were doing well."
For example, it highlighted the fundamental importance of the laboratories in establishing the type of technical capacities needed to address the problem of marine litter and the success of their community outreach work. This evidence is now feeding into the design of future programming.
We also found that in order to use science successfully to inform decision-making, tight alignment with government priorities and strong, stable relationships with key stakeholders are required. This has influenced Cefas' strategy in establishing marine litter action plans.
As Pete notes: "We are working on a paper that highlights as a case study Belize's work formulating a marine litter action plan in a Small Island Developing State1. We highlight the key role of inclusive, stakeholder-led engagement."
Defra is also using the report to inform the design of future programming. Applying learning from CLiP through Itad's recommendations will help ensure optimised delivery and refined approaches to achieving impact through future programmes.
For the future of science, MEL, and the increasing importance of sustainability, Pete reflects on Cefas' collaboration with Itad: "It's difficult to manage what you can't measure. Science and MEL communities can learn from each other in producing more robust metrics. We need to continue to find ways to compare the impact of our science in ways which are rigorous and repeatable and this needs to inform how we build back green."
Read about our work on climate change.