Porticus is a family philanthropy that invests in organisations and programmes to promote human rights, social justice, and environmental sustainability. As a part of their commitment to effective philanthropy, they conduct regular evaluations of their work.
In 2020, Itad was invited by Porticus to assess the effectiveness of their grant-making strategies and provide evidence-based recommendations for improvement. We delivered the evaluation by conducting an operational and strategy review encompassing all 12 of their portfolios.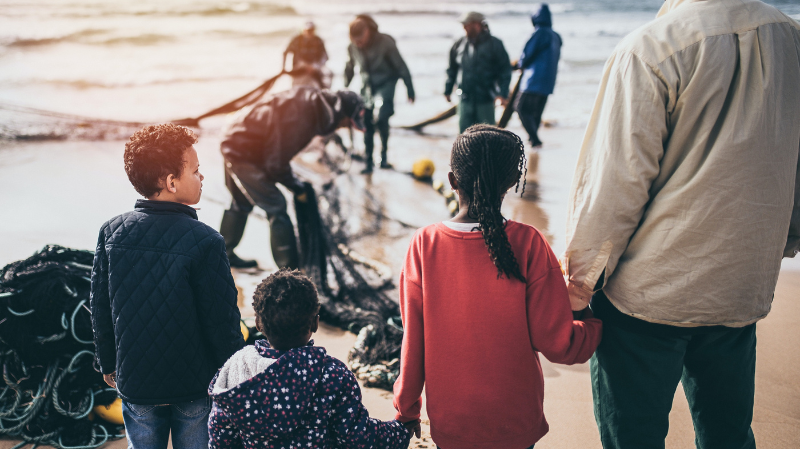 Catalysing a fresh approach to grant-making
The nine-month evaluation and our recommendations contributed to changes in Porticus' grant-making approach. These included the introduction of multi-year budget commitments, improving the efficiency of programme development, clearer focus on marginalized and excluded communities, consolidation of the shift towards systems change, and improvements in the organisations operating model.
Our efforts shaped several changes throughout Porticus. The organisation was already considering some of these changes but our evaluation report provided additional weight to the necessity of reform.
Multi-year budget commitments
One of the changes we recommended was the introduction of multi-year budget commitments, which we argued was necessary for the kind of systems change that Porticus was trying to effect. Multi-year budget commitments had been discussed within Porticus for some time, and our report contributed to the necessity of this argument being introduced. This change will provide greater stability to partners in their funding from Porticus, allowing them to plan and invest more effectively.
Making the programme and grant development process more efficient
Another change we recommended was streamlining the programme development process. Previously, Porticus required programme managers to produce lengthy programme plans for sign-off by their Investment Committee. These plans were problematic, as they required significant groundwork from the programme managers before resources were committed. Our evaluation supported internal discussions to change this and make the process more efficient. It also supported a broader movement within Porticus to develop grants and programmes in a more participatory and collaborative way with partners by recommending a phased approach to programme development. These changes will strengthen partner's ownership of programmes and improve programme design.
Defined focus on gender and social inclusion
One of the most noteworthy outcomes from our evaluation was greater integration of Gender and Inclusion into Porticus' work. Based on our recommendations, Porticus established a Gender and Inclusion team that is now embedded in the 360 Philanthropy Team, and shared with the Laudes Foundation. The primary responsibility of the team is to promote Gender and Inclusion mainstreaming across Porticus' strategies, working closely with Sector Directors and Programme Managers. The team also provides counsel to the 'strengthening our societies' sector on gender-specific work. These changes are expected to provide a more defined focus on addressing the needs of the most marginalized and excluded individuals through Porticus' grant-making.
Towards systems change
Our evaluation has also contributed to a broader acceptance of systems change as an approach to Porticus' grant-making. Historically, Porticus has focused on supporting service delivery. However, five years ago, it shifted towards addressing the root causes of social problems, beyond just addressing the symptoms that service delivery tends to do. Our evaluation provided validation that it was the right shift to make and that Porticus is on the right track. This has led to a fuller acceptance and investment in systems change across the organisation.
Strengthening Porticus' operating model
Finally, our evaluation supported Porticus in strengthening its operating model. Porticus' ambition was to move more towards being a challenge-led organisation while retaining its strong regional focus. Doing this well required reorganising their portfolios (now called social and environmental challenges) and consolidating them into four sectors: education, society, faith and climate. It also required Porticus to centralise certain decision-making and resource allocation processes which they did by establishing four Sector Directors after the evaluation was completed. The portfolio reorganisation was creating internal challenges. Our evaluation process helped the organisation to engage with and reflect on the tensions the new operating model was creating, and enabled it to move forward. The changes will mean Porticus can capitalise on having a clearer strategic focus, while also leveraging the huge value that comes from having regional teams that have a deep understanding of the local context.
Values-led partnership
Overall, our review has had a significant impact on Porticus and shaped several significant changes in the organisation's philanthropic work, with benefits for the individuals, communities, and organisations that receive funding from them. The review also highlights the importance of conducting regular evaluations in the philanthropic sector to ensure effective and impactful grant-making.
This work in evaluating and providing recommendations for Porticus' philanthropic efforts aligns strongly with our values. Itad is committed to making a positive impact on society and the world, and this project allowed us to do just that by supporting an organisation that shares similar values. We are dedicated to promoting change through evidence-based decision-making, and our recommendations were grounded in the data and feedback we received during our review of Porticus' portfolios. Additionally, our approach to working collaboratively with stakeholders to create better programmes is consistent with our commitment to partnership and co-creation. Overall, this project represents a successful application of our values and mission in action, and we are proud to have been a part of it.
This impact story was developed by Matthew Lamont of Itad's Research Analyst Programme, with contributions from Rob Lloyd.