The first key focus of COP26 this month is to 'Secure global net-zero by mid-century and keep 1.5 degrees within reach'. Over the past couple of years, there have been calls for evaluators to step up and take responsibility to respond to the environmental crisis; Itad's Green Team responded.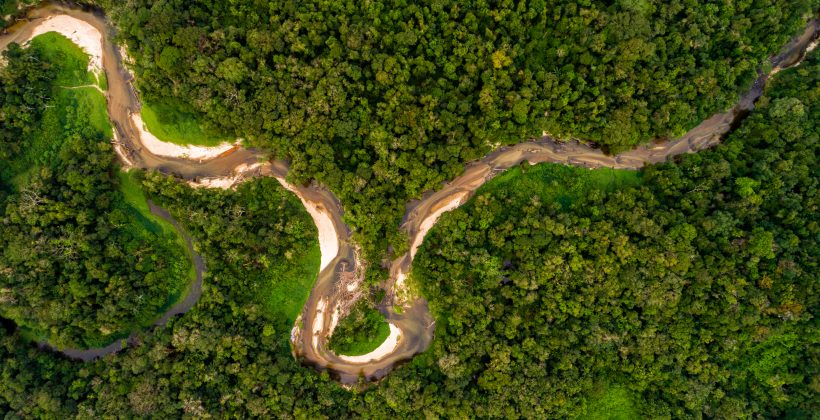 Formed in 2019, the Green Team initially began with grassroots initiatives – such as recycling awareness campaigns in the office – before turning our attention to asking:
How do we reflect our technical focus on climate solutions in our company operations?
Primarily, our aim is to reduce travel where we can and encourage more sustainable forms of transport, such as rail, where we can't. However, we are aware we cannot cut out carbon-intensive flying completely. We are also aware of emissions resulting from our operations more broadly, such as procurement, energy use and commuting, and have conducted a full audit to measure these.
To balance these unavoidable emissions we have collaborated with an offsetting partner aligned with our values, targets and ethos.
Introducing Earthly; a company who focus on 'carbon removal' to create a carbon positive impact.
They invest in ethical nature-based climate solutions, while simultaneously helping individuals and companies understand how to reduce their avoidable carbon footprint.
Read more about our search for a sustainable offsetting partner here.
We are working with Earthly to offset all of our travel emissions both from air and rail travel. We are also aware of emissions resulting from our operations more broadly, such as procurement, energy use and commuting, and are working with Earthly to conduct annual audits to measure these emissions and offset them.
As a result, we are proud to say that we are now carbon net-zero!
Our (few) 2020 and 2021 flights, and operational emissions for 2020, have been balanced by three of Earthly's sustainable projects:
Brazil Nut Concessions: A REDD+project focusing on rainforest conservation in the heart of Peru. Run by Earthly partner Bosques Amazonicos SAC (BAM). This project aims to reduce deforestation in over 300,000 hectares of the Peruvian Amazon and reduce millions of tonnes of CO2 from illegal deforestation.
Mangrove Planting in Madagascar: Run by Eden Reforestation Projects focusing on reforestation and poverty alleviation. Mangroves pack some punch when it comes to carbon sequestration but also provide other natural benefits such as storm surge protection and wildlife habitats. The project has already planted over 300 million trees and created over 3 million workdays for local communities since it started in 2007.
Mai Ndombe Rainforest Protection: This REDD+ project in the Congo basin (DRC) is working on protecting the world's second-largest intact rainforest as well as helping local communities through education and providing vital medical care.
So, what's next?
Using our measured 2019 emissions as our baseline, we are developing a long-term emissions reduction plan to move beyond carbon neutral, closer to carbon zero. Our next aim is to reach carbon negative by 2023.
Read more about how we plan to continue greening international development in our recent blog.
For more information about our climate work, and the Green Team contact: Clare Stott