On Friday 21st November, we celebrated our 30th Anniversary with an event at The Grand Hotel in Brighton – an afternoon of technical talks on Itad, international development and evaluation was followed by a drinks and canapés reception.
Our afternoon of technical talks was kicked off by Itad co-founder, Derek Poate, who reflected on the many transformations Itad has been through in it's first 30 years from 'Information Technology and Agricultural Development' through the broadening of work to be 'Information, Training And Development' and finishing as the 'Itad' we are today, working across M&E in International Development.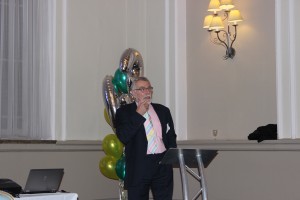 Up next was Mark Robinson, previously of DFID & IDS, who outlined the main development trends over the last 30 years, and looked forwards to the trends that seem to be emerging now. From the Brandt Commission in the 1980s,  to the growing speed of global interchange in the 1990s, the 'war on terror' throughout the first decade of the 21st century, right through to the future implications for international development: global policy challenges and budget deficits, universalism vs. self interest, community & locality, diversity & capacity and active citizenship. You can find Mark's talk here.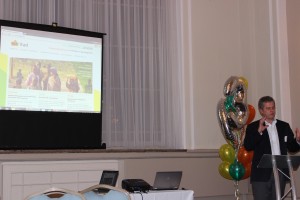 Following Mark was former Director-General of the Independent Evaluation Group at the World Bank, and now visiting Professor at Kings College, London, Bob Picciotto, who discussed parallel trends in evaluation and considered where the profession is heading by examining 10 interconnected challenges facing development evaluation. These challenges included bridging cultures, adopting progressive evaluation models and putting IT to work. You can find Bob's presentation here.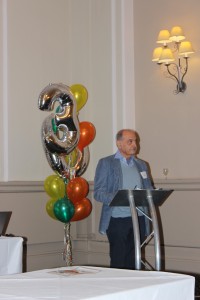 Closing our technical talks was Itad co-founder Mike Felton who looked at Itad's beginning and reflected on his 27 years with the company – with highlights including contracting our first external consultant to Somalia, and being incorporated in 1984.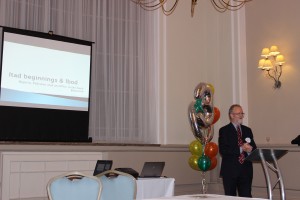 Closing the afternoon was Director Sam McPherson, who introduced guests to the new Itad Senior Management Team.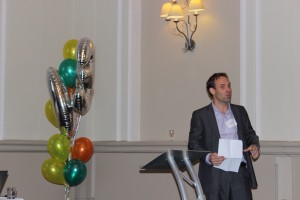 The talks were followed by a drinks reception attended by people who have been involved with Itad  over the last 30 years, including staff past and present, external colleagues, clients and partners.
We would like to say a big thank you to everyone who came along and got involved with our celebrations, particularly our speakers and