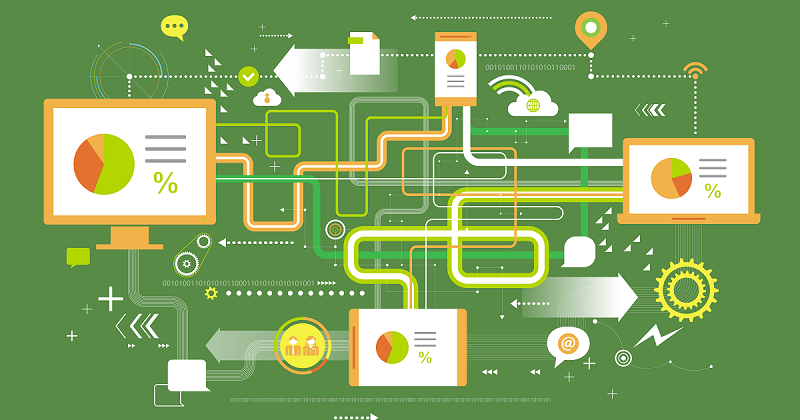 Innovation and technology are part of our history. From the very start, we harnessed the power of computing to gather and analyse monitoring data; so much so that the "IT" of Itad once stood for information technology. Like many others, we have been refining the art of remote working, whether for coffee roulette or the Christmas quiz, or to conduct interviews, data collection, and virtual country studies across tens of projects.
We have also reflected on how best to do things like remote workshop facilitation. Plus, there have been many positives, like our remote WISH learning event that brought together more than 400 registered attendees, rather than the usual 60-90 at past physical events. We estimate that this one change to remote facilitation saved around 101,480 air miles, or 49 tonnes of CO2 – the equivalent to powering six UK homes for a year.
But we don't want to stop there. We see our enforced disruption as a catalyst for changing the way we do things. And so, we are looking at ways in which this period of lockdowns, remote working and travel bans can now spearhead an innovative use of digital technology to inform our decisions, enable adaptation and help us understand the impact of our work.
We are achieving this by experimenting with different ways to collect, analyse and visualise data. Of course, we still combine this with a sense of pragmatism, helping our clients find ways to best use the evidence in policy-making and operational decisions. Recent examples have included:
We want to ensure that our digital technology services are delivered in an ethical and inclusive way. We know there are long-standing challenges around exclusion and inclusion in data collection and actively work to address these in the services we deliver. New technologies are equally susceptible to these pitfalls and we have recently shared lessons on the ethical and safeguarding challenges posed by remote data collection.
Over the coming months, we plan to engage further on these issues of data governance and ethics, building on our participation in discussions during the recent Global Digital Development Forum (blog on this coming soon) and through getting involved with initiatives such as the Data Values Project.
So why not take a look at our new digital tech pages, or get in touch with Chris Barnett or Chris Perry if you want to find out more or want to partner with us on this journey.