AVANTI seeks to bridge capacity gaps by working with national governments in up to 20 countries globally to strengthen capacity in results-based management (RBM). It supports national partners, particularly national governments, to self-assess and prioritise actions for strengthening RBM. Ultimately, AVANTI aims to improve countries' ability to measure progress against SDGs that relate to agriculture and rural development.
Leadership and RBM in Africa
The first e-panel, hosted by AVANTI and EvalForward in 2020 focused on 'How to improve results in the agriculture sector: a discussion on leadership and RBM in Africa'. The event addressed the importance of leadership in establishing and maintaining effective Results-Based management in the agriculture and rural development sector. The panel featured:
Angela Dannson: Director, Policy Planning Monitoring and Evaluation Department, Ministry of Food and Agriculture, Republic of Ghana
Elias A.K. Segla: Evaluation Specialist, Presidency, Bureau of Public Policy Evaluation and Government Action Analysis, Republic of Benin
Ian Goldman: Advisor on Evaluation and Evidence Systems, CLEAR Anglophone Africa
Watch the recording of the e-panel.
Read the blog with highlights from the discussion.
Data quality in the time of COVID-19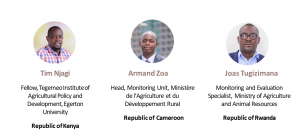 The second e-panel of the year focused on 'Data quality in agriculture and food security in the time of COVID-19'. Panellists discussed data collection during the COVID-19 pandemic in the agricultural sector and reflected on the challenges they have faced and how they have overcome them. The panel consisted of:
Tim Njagi: Fellow, Tegemo Institute of Agricultural Policy and Development, Egerton University, Republic of Kenya
Armand Zoa: Head, Monitoring Unit, Ministry of Agriculture and Rural Development, Republic of Cameroon
Joas Tugizimana: Monitoring and Evaluation Specialist, Ministry of Agriculture and Animal Resources, Republic of Rwanda
Watch the recording of the e-panel.
Read the blog with highlights from the discussion.
Leadership as a driver of a results and learning culture
The first knowledge product published by AVANTI this year was titled 'Why leadership is the most important driver of a results and learning culture'. The paper drew on early lessons from AVANTI Initiative AG-Scan processes to examine how leadership can shape the institutionalisation of a results and learning culture.
Localising the SDGs
The AVANTI AG-Scan approach is driven by the belief that localising the SDGs requires effective RBM. This paper, published in April 2020, looks at the reasons why the AG-Scan approach can contribute to localising the SDGs.
Ag-Scan Ghana 2019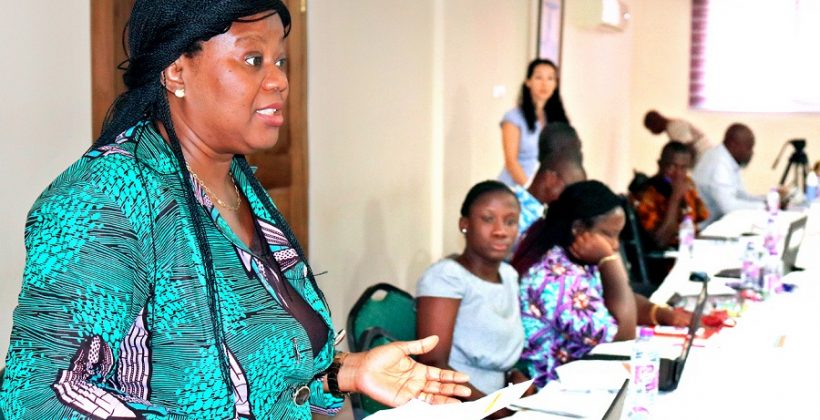 Due to COVID-19, the AG-Scans planned for 2020 have been postponed, so the AVANTI team have taken the opportunity to reflect on the last AG-Scan of 2019, which took place in Ghana in November.
The AVANTI team are developing a manual on an adapted methodology that blends virtual and face to face interaction due to COVID-19-related restrictions. Keep an eye on the AVANTI website for more news on this.