Participants grilled the panellists on issues of sustainability, sector strengthening and the role of monitoring in WASH programmes.   If you missed the webinar, you can watch it online here.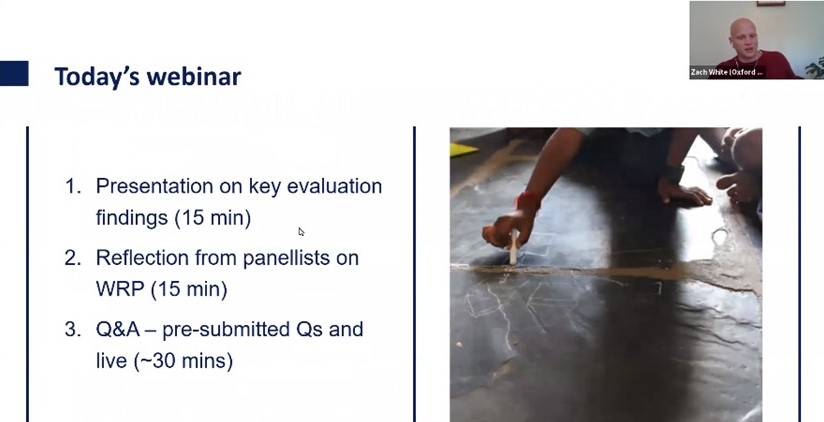 After a short presentation of the key findings, the panelists shared their experience of the programme and responded to questions from the audience which focused largely on:
The nature of the design of the Payment by Results modality and how the implementing organisations responded.
Whether the WASH Results Programme was good value for money.
The sustainability of the programme's results.
How the WASH Results Programme contributed to systems strengthening in the countries in which it operated.
The role of monitoring in the programme.
The questions prompted lively debate during the Q&A session and continued in the webinar chat.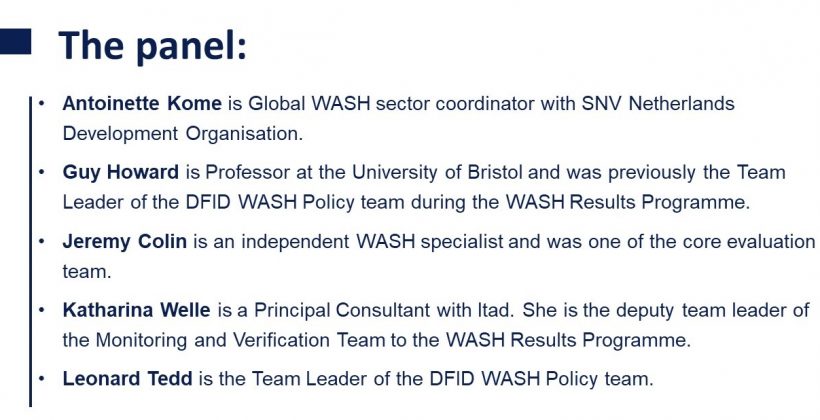 For those who were unable to attend the live webinar, it can be viewed here with a record of the Chat. The synthesis report and other publications from the evaluation are available to download from the DFID website.
If you would like to comment on the evaluation findings or share your experience of comparable programmes, you can do so in the series of blog posts summarising the findings:  Using Payment by Results to deliver WASH services at scale: lessons from the WASH Results Programme . 
This post was first published on the WASH Results blog.