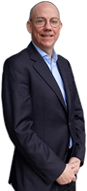 Get in touch:
Email
T: 01273 765250 (Itad office)

Michael Jary
Michael Jary is Non-Executive Chair of Itad Ltd. He is also Chair of both The Prince's Social Enterprises and Duchy Originals, and Chair of the Board of Trustees of the Fairtrade Foundation.
Michael is also a Senior Partner and founding team member of OC&C Strategy Consultants, where he has spent 30 years playing a leading role in building the firm to its current size of 600 staff in 14 global offices. Previously, Michael has served as OC&C's Worldwide Managing Partner, Managing Partner UK Office, Head of the firm's worldwide Retail and Consumer practice, and Member of the International Executive Committee. He is also a non-executive director of Barclays Bank UK plc.
Michael is the author of several books, including Retail Power Plays (Macmillan and New York University Press), a top-10 business bestseller.
Michael has a BA (Hons.) and MA in Physics from the University of Oxford, and an MBA (Distinction) from INSEAD, France, where he is now a guest lecturer in marketing. He also holds a Postgraduate Certificate (Distinction) in History of Asian Art from the School of Oriental and African Studies, and is a fellow of the Royal Asiatic Society.
In his spare time, Michael enjoys working on his organic farm in Kent, collecting Asian art, and trekking in the Himalayas.
Offices:
2016 - Ongoing
Non-Executive Chair
Itad Ltd.