Itad will be at this year's South African Monitoring and Evaluation Association (SAMEA) Conference – held in Gauteng, South Africa, from the 21st to 25th October 2019.
We have co-organised the Climate Change and Resilience strand at this year's conference, in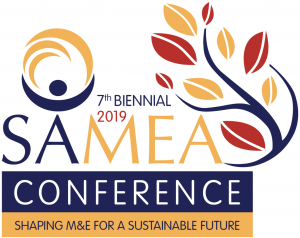 conjunction with WFP and Genesis Analytics. The strand will look at the big picture of climate change in the southern Africa region, and how the latest thinking and approaches to monitoring and evaluation can support the policy, programmes and interventions aimed at addressing climate change.
Across the three-days, over 30 presentations will cover various aspects of climate change M&E, from large-scale vulnerability assessments and forecast-based finance mechanism to indigenous knowledge systems and realist evaluation
Itad will be drawing on its experience of providing resilience knowledge products for WFP, GRP, BRACED and the Resilience Measurement Community of Practice.
Ben Murphy will present on assessing organisational fit-for-purpose for enhancing resilience and the ways in which M&E and adaptive management can support resilience programming.
Find out more about the conference here.