We recently hosted two learning events on localisation, bringing together monitoring, evaluation and learning (MEL) practitioners. Reflections from these highlight some of the important issues and actions needed to facilitate localised MEL.
These included the importance of shifting:
power, roles and responsibilities within a project,
the perceived value of local knowledge and expertise,
and resource availability and distribution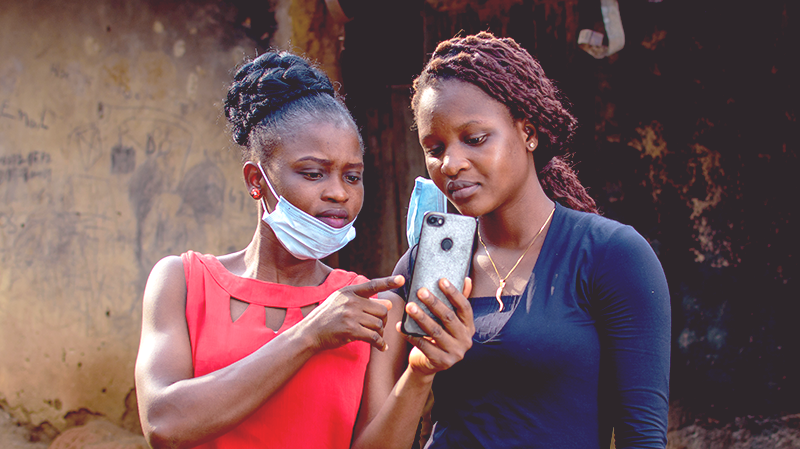 What is localisation?
Localised monitoring, evaluation and learning is undertaken by the populations in which development programmes are delivered.
It should encompass the whole programme cycle from conception and design to implementation and dissemination.
It should aim to build institutional and individual capacity and promote a culture of decision-making that is based on locally-generated evidence and responds to local needs. As such adequate support must be made available to both commissioners and practitioners to support this.
What change is needed to facilitate localisation?
The annual gLOCAL Evaluation Week is dedicated to monitoring and evaluation knowledge sharing events around the globe, convened by the Global Evaluation Initiative.
In collaboration with the Centre for Learning and Evaluating Results for Anglophone Africa (CLEAR-AA), we hosted two knowledge exchanges to share knowledge and ideas on what is needed to facilitate localisation of MEL.
While not a new concept, discussions from our events reinforced the importance of shifting power in MEL practices to enable recentring. This includes considering:
Local knowledge and expertise
This first point underpins much of the discussions we had during the knowledge exchanges. Participants highlighted that local knowledge and expertise should be better valued to ensure methods and approaches are grounded in their operating contexts. There also needs to be a recognition of evidence that already exists; currently the common exclusion of non-English sources is a key barrier to recognising this evidence base.
Roles and responsibilities
Local stakeholders should be engaged throughout the programme cycle; those with contextual knowledge and expertise should be involved in deciding what is being evaluated and how, and who is benefitting from the findings.
This will require Northern-based organisations ensuring that engagements with practitioners in the country are not extractive and don't only account for Western definitions of quality.
The owners and beneficiaries of knowledge production
Currently, within projects it is largely the responsibility organisations and individuals in the Global North to produce knowledge products and events (i.e blogs, one-page overviews, webinars) following an evaluation. There is a bias towards the inclusions of team members based in the global South in this knowledge production and preserves the dominance of Western knowledge.  Localising MEL demands that individuals from the local intervention system are active participants in producing and owning knowledge.
Resourcing
There have been many debates on the need to shift funding toward organisations and practitioners based in the Global South. However, there is also a need to also ensure resources are available for two-way capacity building. This includes safeguarding time and budget for all partners to gain MEL skills and ensure local ways of thinking are captured and used.

What are we doing to recentre MEL?
While we don't have all the answers, we have taken a number of steps to recentre MEL. We are:
Expanding and strengthening relationships with our global network of consultants.
Intentionally ensuring our consultants in the global south have equal opportunity for leadership positions and are involved in finalising MEL products.
Sharing learning and two-way capacity development with partners in the global south through our values led 'Global Itad' initiative. This was launched in 2021 and invests in values-driven partnerships to serve not only Itad and our direct partners, but networks of local MEL talent more broadly. CLEAR-AA is one of Itad's first partners in this initiative.
What can stakeholders do to facilitate change?
Our knowledge exchanges emphasised that everyone has a role to play in facilitating this shift in power. During the discussions, participants highlighted several actionable steps that different stakeholders should consider toward this.
Funders and commissioners
Give space for thought partnerships within evaluation projects so that adequate time and resources can be allocated to learning.
Include Southern-based organisations and practitioners in evaluation steering committees.
Open up space for critical dialogue on procurement processes, recognising that current systems make it harder for some Southern-based organisations to lead MEL projects.
Remember that accountability is not a line that stops with satisfaction of the funder. Programme goals, targets for performance, and decisions on course-correction should be made based on the meaningful inclusion of beneficiaries and local partners' perspectives.
Northern-based MEL practitioners and consultancies
Build trusted partnerships with local evaluators and MEL organisations, recognising that relationship-building takes time and should not be done reactively or just in time for a proposal.
Consider roles and responsibilities in the evaluation project well in advance to ensure that local partners are meaningfully involved at each stage. Create a space for equal discussions on who is in charge of design, leadership, coordination, execution, and quality assurance.
Be conscious of Western ideas of 'quality' that don't serve beneficiaries and local systems. Consider downward accountability to the intended beneficiaries of the evaluated interventions alongside conventional upward accountability to funders or decision-makers.
Think ahead to who benefits from the knowledge created and make findings accessible to local audiences – approaches and methods mustn't be extractive.
Southern-based MEL practitioners/consultancies
Ensure your knowledge of local systems is used to amplify the voices of beneficiaries and to improve local ownership of programmes and initiatives.
Require active involvement in all components of MEL systems.
Promote two-way capacity-building programmes within projects.
Note: Many of the considerations raised during the events point towards participatory methods and co-production. While we agree with this direction, we also acknowledge the need to be cautious around "viewing co-production as a panacea", detailed by Morkel and Sibanda in a recent article which we recommend.
Of course, our knowledge exchanges highlighted the most pressing issues for participants but are not meant to be definitive solutions to a broad and complex debate. They have, however, provided rich insights for further exploration.
Alongside CLEAR-AA, we hope to build on these discussions to develop a future manifesto articulating what is needed to create an environment for localising MEL.
We will be keeping this conversation going through out networks and at other events. If you'd like to get involved in these discussions,