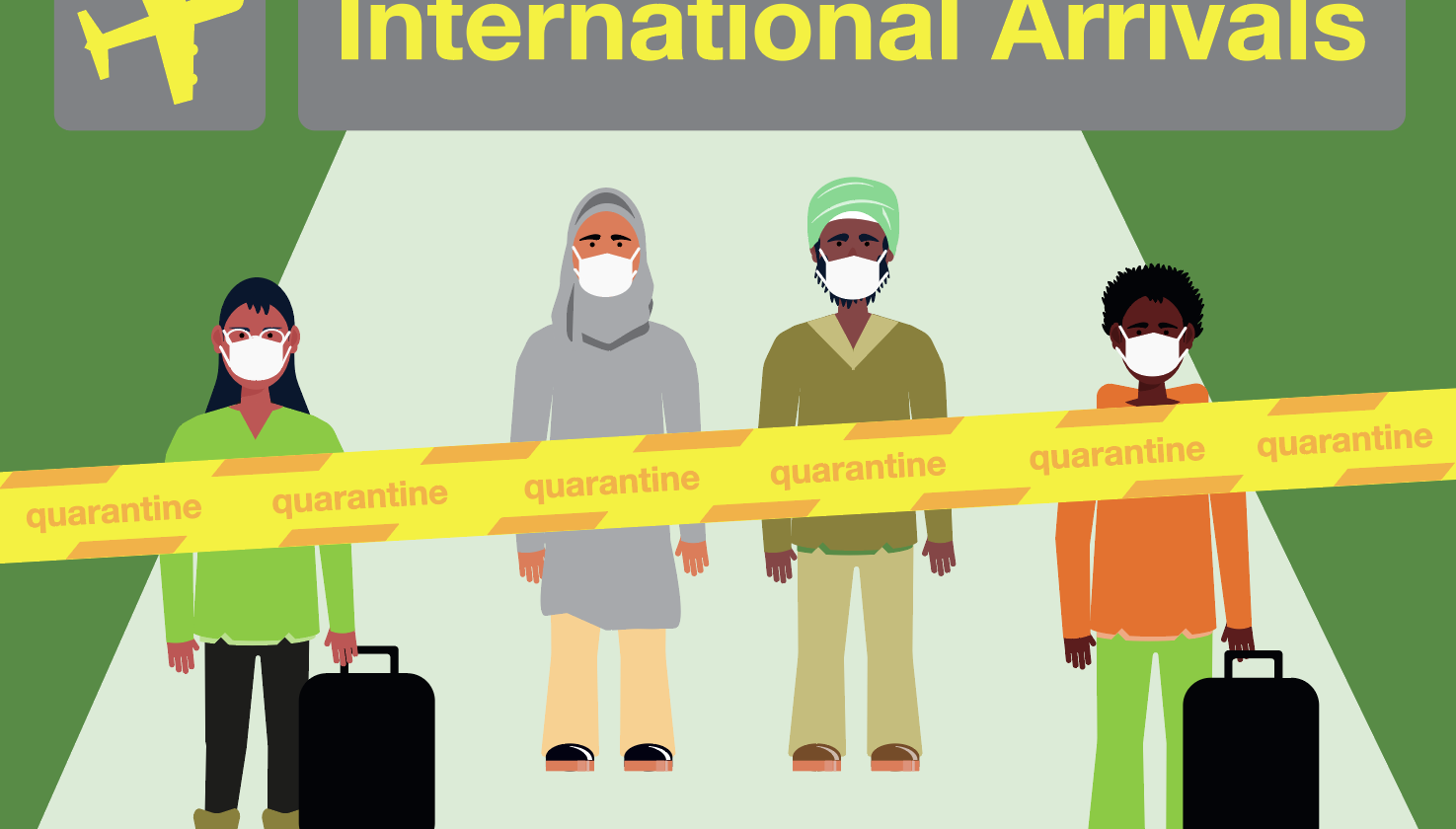 Callum Hislam, Global Safety & Security Advisor at Itad, shares his insights on how we have adapted to the changes.
How has COVID-19 changed how we deliver our work when it comes to travel?
We have had to fundamentally adapt how we work. Just a year ago we were managing upwards of a hundred international and national deployments per month and that number just fell off a cliff.
Before the pandemic, our colleagues would routinely travel to visit project locations all over the world. They would work alongside local consultants to carry out a range of MEL activities. This could be interviews with government officials, facilitating workshops with project implementors, or focus groups with communities we work with.
At present, our travel volume is at 5-10% of pre-pandemic levels.
Since February 2021, we are slowly seeing a return to travel but the situation is still very complex and requires careful planning and management. There are several new Duty of Care implications that need to be considered to ensure the physical and mental health of our colleagues.
How difficult has it been to safely carry out evaluations?
I'm genuinely impressed with how we managed to rapidly pivot systems, procedures, and data collection methods to allow for remote working. Everyone from across the business adapted quickly to the new modus operandi, allowing us to continue our evaluation activities.
There have been significant challenges along the way. Everything from data management, risk assessment, risk mitigation, authorisation of deployments and management of incidents had to change. There has been more online facilitation and using technology to collect data, alongside carrying out interviews and workshops with different stakeholders remotely.
We have worked more closely with our local partners and consultants, and I think this has been an unexpected positive outcome of the pandemic.
The localisation agenda has been pushed in the international development sector for years as a future goal, and COVID-19 has catapulted us further towards that.
What have been the key challenges for travel?
Travel is much more complex now. We have developed new and dynamic procedures to manage this situation, and this process has been guided by our board-level Audit Risk and Resilience Committee.
We have a new COVID-19 risk assessment tool, ensuring that our assessments and mitigations are profile specific, and relevant to the location of deployment. But as the local situation changes so rapidly and with government restrictions being updated daily, we have to continuously monitor the situation in the countries we operate in.
Once travel is deemed essential and is cleared to go ahead, we have to plan for PCR testing within a set time frame of arrival in-country, apply for visas, check government restrictions in the home country of the traveler and destination country.
We have had to supply extra documentation to demonstrate that our travel is legal and compliant with government-mandated lockdowns.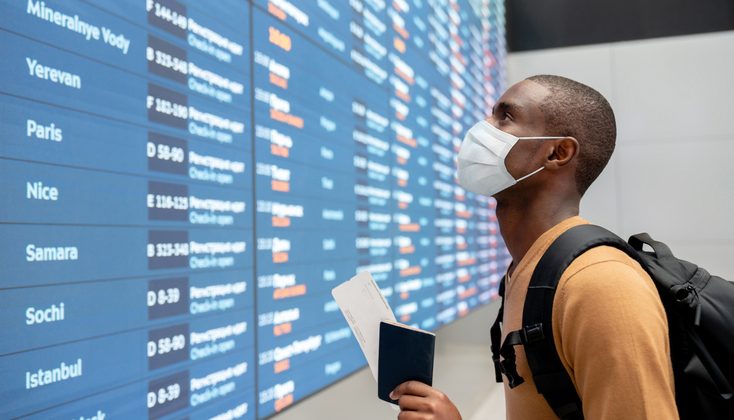 Flights are now more expensive than pre-COVID-19, and there are far fewer routes operating. In some situations, it can be challenging to get to the location within 72 hours of receiving a negative PCR certificate. Reciprocal travel arrangements can change at little or no notice and this can also lead to the cancellation of flight routes entirely.
Quarantine on arrival is still a big issue in nearly all the locations we work in and is generally one of the things making travel unfeasible for the type of international deployments we typically undertake, such as short-term data collection visits.
Where quarantine is expected, it is crucial to consider the mental health of our travellers.
By now, we are all pretty used to being stuck at home, but if government quarantines are very strict and if they are required on the way out and way back that can total one month in complete isolation. That is why we include this type of stressor in our profile-specific risk assessments.
We also have a very open dialogue with our insurance broker, who has been great at consistently making sure we are on the right side of our policies.
What have been the ethical considerations?
This side of things has been particularly challenging – especially where conducting large-scale surveys that involve members of the public.
One of the most important principles in international development is the 'do-no-harm' principle and, if by carrying out our work we risk spreading COVID-19 to the communities we work with, this would be a contravention of that principle. For this reason, any in-person work has to be restricted to an absolute minimum and we need to be able to demonstrate the benefit to the respondents, either individually or collectively.
We have worked with medical risk advisors to ensure that any work we do is mitigated to the lowest possible level, based on factors like time of exposure, location setting, number of individuals present, and adhering to social distancing and use of PPE. These procedures are designed to protect data collectors and respondents in equal measure.
Our risk mitigations also need to be tailored to the local context, taking into account the latest medical situation and the local perceptions and sensitivities around COVID-19.
In certain countries where we work, the virus is viewed as a disease of the rich, or foreigners, or just refuted entirely. This can lead to safety and security risks to our enumerators and this really needs careful planning to navigate.
If we ask anyone to travel for work at this time, whether it is national or international travel, we are consistently clear that there is no obligation to do so. The right to decline travel based on safety/security concerns is a principle in our policy and has been since its inception. There should be no repercussions or implications for any individual that feels uncomfortable with a certain situation, either because of their own circumstances or risk profile.
We are also advocating and financing testing pre- and post-travel wherever this is possible. We are building these costs into future budgets to ensure the real cost of delivery is recognised.
Is it ethical to travel once we've been vaccinated?
At the moment it is impossible to say. From an ethical standpoint, I would view the vaccine as an additional layer or mitigation on top of the existing tools we have to reduce the risk of COVID-19 transmission.
Different countries are developing different policies around the concept of vaccination passports, including references to specific vaccines so it is still too early to say exactly how the vaccination will facilitate a return to travel.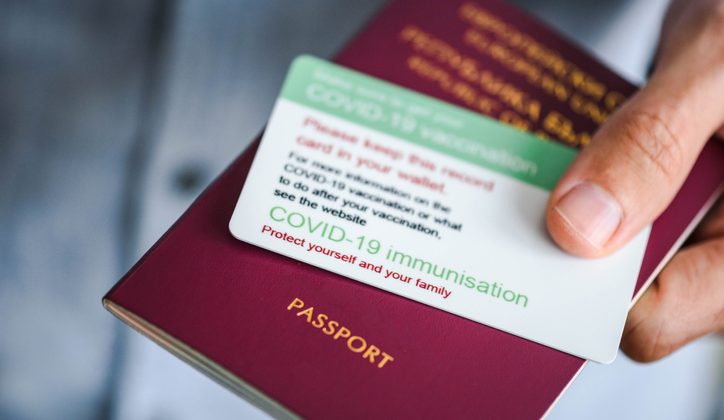 We still don't have enough data to say for certain, but it currently looks like people that are vaccinated can still spread COVID-19, so it is not the ultimate cure we had once hoped for.
Vaccinations need to be used in conjunction with testing, social distancing, use of PPE and restricted in-person contact to mitigate risks to the lowest possible level.
What lessons have we learned that we can share?
Ensure your plans are flexible – make sure you have contingency plans for things to go wrong because they will.
Expect travel to cost significantly more than it did pre-COVID-19. Testing and increased flight costs are also key factors to consider.
Share these issues with your client early on to make sure they understand all of the uncertainty, cost and risk around travel at the moment.
What does the future hold when it comes to travel in the sector?
I think it will still be a while until we get back to anywhere close to pre-COVID-19 levels. Mutations or variants of the virus are likely to continue to complicate the picture at a global level for years to come.
Again, I think this has been one of the positive developments stemming from the pandemic. At Itad we are using this opportunity to push forward with promoting and embedding our greening policies, which we've been working on since 2018. We also recently announced that we are aiming to be net-zero by the end of this year, which is something we are all really proud of.
In the future, I think travel will be subject to a much more rigorous approval process now that we know what we can achieve via remote facilitation.