Update: 4 November 2021
Eye-catchingly large commitments to climatefinance were made at COP26 yesterday (3 November), with the standout headline being that the world's largest financial service firms signed up to align $130 trillion toward climate goals, representing some 40% of the world's financial assets.
While this is very welcome, the hard work to invest this capital in meaningful and impactful ways to reach climate targets starts now. Our Principal Consultant, Edward Hedley, outlines how evidence will play a key role in this process in a number of ways, including:
Generating accurate and timely information on risks and returns (both financial and developmental) and putting this in the hands of private and public investors so that this commitment to green finance is actually mobilised into the most impactful investments.
Evidence to understand who is benefiting from these investments and how will be imperative for ensuring climate justice is achieved.
Evidence on what works is also linked to the need to build back better from the Covid-19 pandemic with regard to climate action and understanding if we are indeed building back better, rather than just building more of the same.
---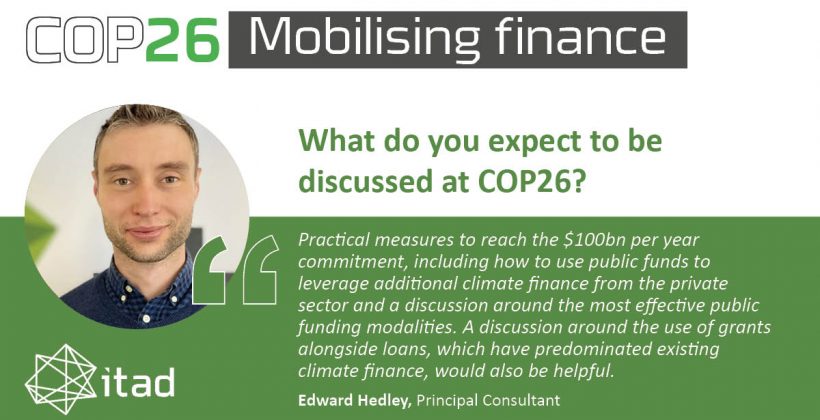 What do you expect to be discussed at COP26?
Practical measures to reach the $100bn per year commitment, including how to use public funds to leverage additional climate finance from the private sector and a discussion around the most effective public funding modalities. A discussion around the use of grants alongside loans, which have predominated existing climate finance, would also be helpful.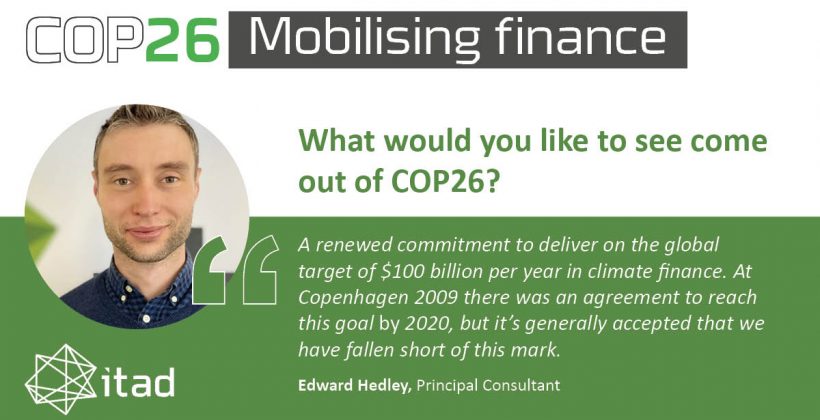 What would you like to see come out of COP26?
A renewed commitment to deliver on the global target of $100 billion per year in climate finance. At Copenhagen 2009 there was an agreement to reach this goal by 2020, but it's generally accepted that we have fallen short of this mark.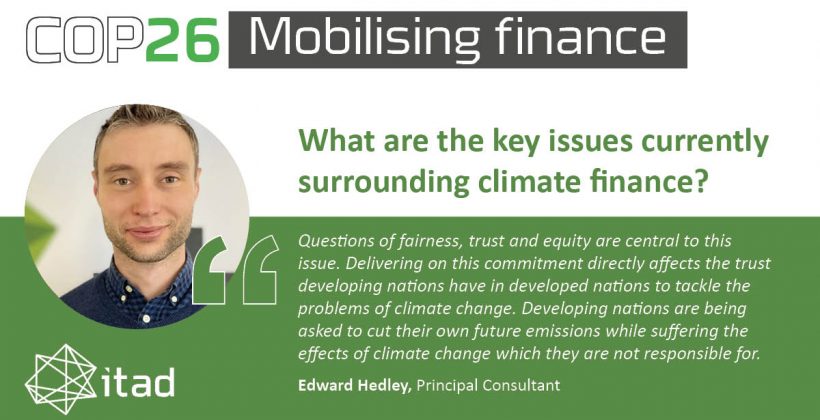 What are the key issues currently surrounding climate finance?
Questions of fairness, trust and equity are central to this issue. Delivering on this commitment directly affects the trust developing nations have in developed nations to tackle the problems of climate change. Developing nations are being asked to cut their own future emissions while suffering the effects of climate change which they are not responsible for.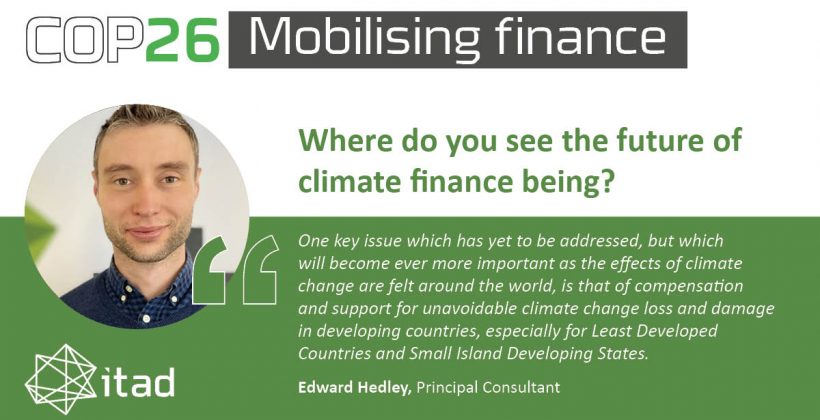 Where do you see the future of climate finance being?
One key issue which has yet to be addressed, but which will become ever more important as the effects of climate change are felt around the world, is that of compensation and support for unavoidable climate change loss and damage in developing countries, especially for Least Developed Countries and Small Island Developing States.
Check out more of our expert opinions and climate publications on our new COP26 page.