COP26 is marked as the last chance to commit to sustainable climate action measures for change, but how do we know if they're working? In the second of our pre-COP series, Talar Bogosyan discusses the impact of climate change in cities and her hopes for discussions at the conference.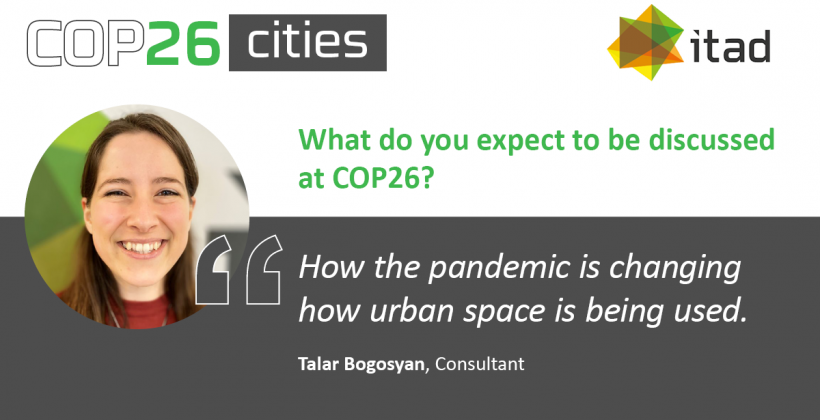 What do you expect to be discussed at COP26 about this topic?
How the pandemic is changing how urban space is being used.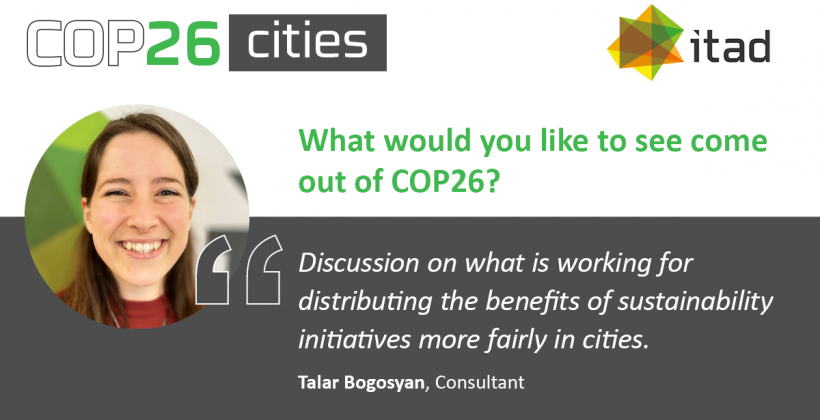 What would you like to see come out of COP26 in this topic?
Discussion on what is working for distributing the benefits of sustainability initiatives more fairly in cities.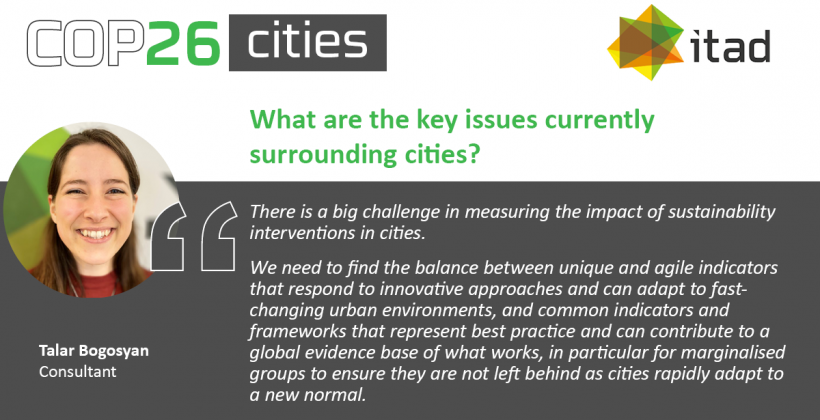 What are the key issues currently surrounding this topic?
There is a big challenge in measuring the impact of sustainability interventions in cities.
We need to find the balance between unique and agile indicators that respond to innovative approaches and can adapt to fast-changing urban environments, and common indicators and frameworks that represent best practice and can contribute to a global evidence base of what works, in particular for marginalised groups to ensure they are not left behind as cities rapidly adapt to a new normal.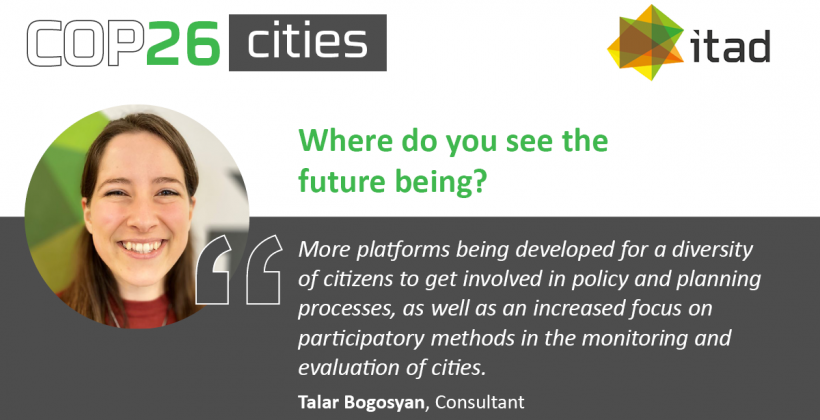 Where do you see the future of this topic being?
More platforms being developed for a diversity of citizens to get involved in policy and planning processes, as well as an increased focus on participatory methods in the monitoring and evaluation of cities.
Check out more of our expert opinions and climate publications on our new COP26 page.