Last week I was at the University of East Anglia, having been asked by Maren Duvendack (one of the UEA members of the Centre of Development Impact) to talk at the School of International Development (DEV)'s careers event.
This event is one of a number of activities DEV puts on to support its students in thinking about careers and life after DEV. The audience was made up of students on both DEV's undergraduate degrees and their Masters in Impact Evaluation, plus a few post-grads. I was talking about careers in evaluation and in consulting, and shared platforms with UEA alumni now working at DFID and the Wikipedia Foundation.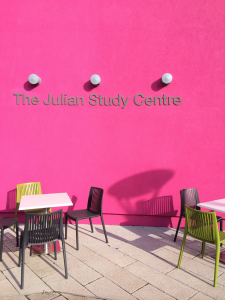 What became apparent from various talks was that it continues to be hard to break into a career in international development. From a range of personal experiences that were related, tremendous persistence in applying to organisations, some ingenuity, and willingness to volunteer or intern, all help in getting on the first rung on the ladder. There was a general agreement that getting experience 'in the field' makes a difference to employers, and this could be a useful focus.
Two particular reflections for me were that organisations working in evaluation, including Itad and DFID, increasingly need staff with specialist skills – people who can do power calculations, work out sample sizes for surveys, etc – there are immediate opportunities for Masters students in these areas. However, more broadly, as well as knowledge of evaluation techniques and good research skills, the nature of evaluation, particularly where it is answering 'what works where, and why' type questions means it also requires good practical and politically-savvy experience of development. This takes us back to that field experience…
For an insight into how some of Itad's staff got into the field, have a look at our 60-second interviews, and for our current opportunities, visit our jobs page.
Julian Barr, March 2015