Menstrual hygiene refers to the management of menstruation, carried out cleanly and privately and with materials disposed of appropriately. Menstrual health builds on this to include the accompanying psychological, social, and environmental factors.
It remains an often overlooked and underfunded topic, despite the substantial impact it can have on menstruating people living in the developing world leading to restricted freedom and choice, lowered attendance and participation in school, compromised safety and psychological issues.
Callum and Julie are working together on our current impact evaluation of the French Development Agency's Menstrual Hygiene and Health Development Impact Bond in Ethiopia.
What are the barriers faced around menstrual hygiene in developing countries?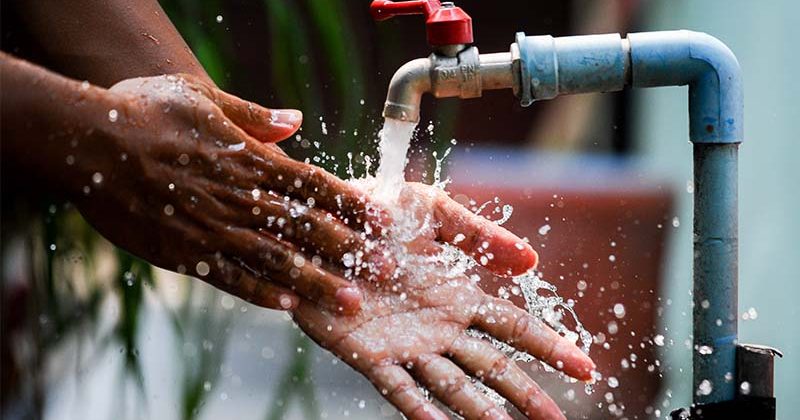 Menstruation is a stigmatised and silenced topic. For women, girls and people who menstruate all around the world there are a number of challenges faced around menstrual health. These include:
the ability to access comfortable and affordable materials to absorb menstrual bleeding, and
accessible menstrual friendly facilities (such as WASH facilities) for managing menstruation.
Furthermore, a lack of open conversation around the topic can make it difficult to get sufficient information about the menstrual cycle, receive support from others when needed and get timely care for menstrual discomforts or disorders.
What do you hope the future will look like for menstrual hygiene?
I hope to see a future where these barriers are effectively addressed, where everyone receives timely education about the menstrual cycle in a positive environment and is supported to care for their body in a way that works for them during their period.
I hope to see us 'break the taboo' around menstruation and make it a topic that is not only talked about openly but is considered in the design of infrastructure, education and workplace policies.
What will it take to get there, and what are some actions we can take now?
There is a broad range of things that need to be considered to support menstrual health. Successfully and sustainably addressing current barriers is challenging, so developing and testing effective interventions with a view to the long term is essential.
We need to see more attention and funding to the topic, and more research on 'what works' and 'how' to improve menstrual health. Early education will always be key, along with dismantling the harmful norms surrounding menstruation. Menstrual health needs must be built into the design of sanitation infrastructure and we need to explore the most effective mechanisms in different settings for ensuring women and girls can access and afford menstrual absorbents that work for them.
How do we as researchers and evaluators fit into this?
There are few rigorous evaluations of menstrual health interventions already happening. However, we do not yet know how effective the programs and policies being introduced are at improving menstrual health, and then how effective they are at addressing the ramifications of unmet menstrual health needs for health, education, and gender equality.
We need evaluations designed to understand what is working, ensure it is sustainably funded, and detect what isn't working well to drive further innovation and improvements.
How does our current work fit into this?
Our current project combines an impact evaluation with verification activities to fulfil two purposes:
To make a substantial contribution to the evolving knowledge base on menstrual hygiene and health in Ethiopia and globally
To provide robust data to verify that pre-defined social outcomes have been achieved
In addition, lessons and evidence from our evaluation will be valuable for improving current and future interventions in this space. We have been working closely with donors and implementers to ensure that our evaluation meets their key needs as well as contributing to the wider discourse.
What new developments or recent highlights are you excited about?
This project is exciting as it explores the effectiveness of a multi-faceted menstrual health intervention, and an innovative funding mechanism. Large-scale investment in both programming and complementary research is exactly what I think we need.
As part of Menstrual Hygiene Day we get to celebrate all of the fantastic energy and progress being made around the world. A recent highlight was the publication of a definition of menstrual health to outline the breadth of requirements for good menstrual health.
Similarly, the new shortlist of priority indicators for monitoring menstrual health and hygiene at national level offers a pathway to tracking progress.
Is there anything else you would like to add?
Well, we have just completed the baseline data collection for our evaluation, so keep an eye out for further updates in relation to this important piece of work soon!
Our survey partner JaRco did a brilliant job collecting high-quality data from a challenging sample and we are now working with our longstanding partners at Statistics for Sustainable Development to analyse the data and present initial findings.
We're hoping to publish the baseline report this summer, as well as some additional research into the tools and indices used to measure menstrual hygiene and knowledge.
In the meantime, readers may find the following resources useful: