Webinar: Nigeria turns Purple! Innovative approaches to creating and measuring social norms change: experience from V4C in Nigeria
Thu, May 31, 2018 1:00 PM – 2:30 PM BST
Voices for Change (V4C) sought to strengthen the enabling environment for young women's empowerment in Nigeria. It did this by taking a norms marketing approach to inspire young people's attitudinal and behaviour change towards women's role in household decision-making, women's leadership, and violence against women and girls.
In this webinar, Itad's Claire Hughes will join colleagues from the CPC Learning Network and LINEA to take you through the innovations, lessons, and challenges. The team will share insights around the robust monitoring system developed to track changes in young people's attitudes and behaviours, how the change happened, and the audience response to the mass-media communications.
Register for the webinar here.
Find out more about the CPC Learning Network and LINEA 2018 Joint Webinar Series here.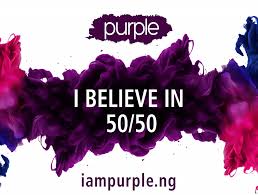 #SOCIAL NORMS
#VOICES FOR CHANGE