For some, it is their first experience of MEL, which means that learning and development has played an essential part during their first year at Itad. In this blog, they reflect on why they enjoyed Itad's L&D (learning and development) programme and the ways it has empowered them.
Seeing the big picture
"Seeing the big picture can be hard when you are a young professional and you join projects that have already started.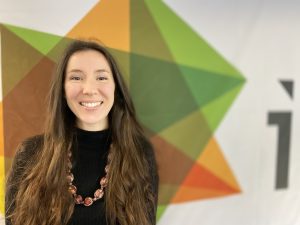 Being periodically involved in training that covers all aspects of MEL consultancy helps you step back from the detail of everyday tasks and see yourself as a part of a broader system that seeks to find out what works and what doesn't in development practice. A big part of this process is linked to the human side of training: connecting with people from other teams, learning from their experience and hearing their reflections is such an important component of our job and one that I really enjoy."
Building confidence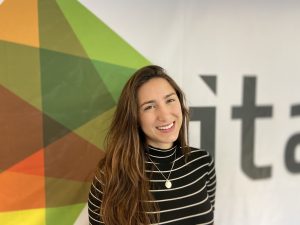 "In my interview with Itad, I was told about the L&D programme and this definitely played a role in my decision to join the company. Since starting my job, I have participated in different L&D sessions ranging from consultancy and MEL skills to business development. The skills I've acquired in the process have helped me engage in different types of project tasks, support bids and facilitate learning sessions.
I've become more confident as a professional, and this has had a great impact on the way I am performing in my role at Itad."
Promoting inclusivity
"The L&D sessions at Itad involve team members from across the company and Itad cultivates a strong and inclusive learning culture. This feels different from some other places of work.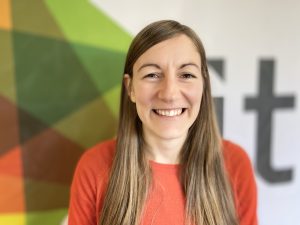 Whilst as research analysts we may be early in our career, we feel our voices and ideas count, as the organisation continues to grow and learn.
L&D sessions about MEL technical skills such as evaluation design, facilitation skills and qualitative analysis and synthesis have been really useful in supporting me to develop my confidence and ideas on MEL good practice. With handy tools from the Knowledge Hub such as the design diamond, L&D at Itad equips us with what we need to further our careers."
Broadening horizons
"When I joined Itad, I was new to both consultancy and monitoring and evaluation. However, Itad's L&D programme has made it easy to learn all the necessary skills and knowledge. The regular courses teach you how to design an evaluation, as well as how to facilitate a discussion or a workshop. This helps me with my day-to-day work, as generally, the tasks are very diverse, ranging across an entire project cycle, from supporting the preparation of a proposal designing the evaluation, and data collection, to analysis and report writing.
L&D modules are open to everyone, it is a great way to connect with people from across the company, people with varying backgrounds and interests.
It is a good way to be exposed to different ways of thinking as you get to talk to people you might not work with on a day-to-day basis."
Supporting knowledge sharing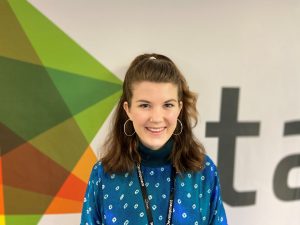 "When I joined Itad at the end of 2019, I was not only new to the organisation, but to the world of MEL. Embarking on the first steps of your career can be a daunting prospect, however, with the support of Itad's L&D programme, this became a smooth transition. The L&D sessions such as 'Qualitative analysis and synthesis 101' and 'Core MEL skills' help build upon our technical abilities. These courses enable us to work with colleagues outside of our own teams, learning from those who have more experience in the field.
However, the interactive nature of this programme empowers everyone to not only learn but to input. Therefore, the sessions not only build our technical strengths but reinforce our confidence and support knowledge sharing across the business and I feel very fortunate to be a part of it."